These vegan peanut butter chocolate chips cookies with coffee are so easy to make and will surely become your new favourite treat. They are an energy powerhouse within just 99 kcal per cookie.
Unlike the classic ones, our vegan chocolate chip cookies are prepared without butter, white sugar, and white flour, making them a healthier alternative.
In fact, peanut butter has fewer calories and five times less saturated fats than butter. But, make sure you're using whole-nut crunchy butter without added palm oil and salt.
Being less processed than white flour, wholemeal flour provides more fibre making you feel fuller with less calories. Almond flour is a great addition to any baked product as it is slightly sweet and gives a delicious nutty flavour.
We have used the binding power of flax seeds and starch to substitute the eggs for these vegan peanut butter cookies.
If you love healthy recipes like this, make sure to subscribe to our newsletter and you'll get our newest recipes sent right into your inbox every week, plus our free ebook!
NOTE: The default ingredients yield about 30 cookies and one serving consists of 3 cookies.
Ingredients
| | |
| --- | --- |
| Wholemeal Flour | 150 g |
| Almond Flour | 160 g |
| Potato Starch | 50 g |
| Unrefined Brown Sugar | 75 g |
| Baking Powder | 1 tsp |
| Ground Flaxseeds | 1 tbsp |
| Water | 3 tbsp |
| Peanut Butter | 70 g |
| Oat Milk | 140 mL |
| Cold Coffee | 50 mL |
| Dark Chocolate (80%) | 90 g |
Step 1
Before starting have a look at our essential baking guide for helpful tips and tricks!
In a large bowl, mix wholemeal flour, almond flour, potato starch, sugar, and baking powder.
Prepare a 'flax egg' by soaking the flaxseeds in water in a small cup in the fridge for 10 minutes or until you have thick gel-like mixture.
Incorporate the flax egg, peanut butter, oat milk, and cold brewed coffee into the flour mix.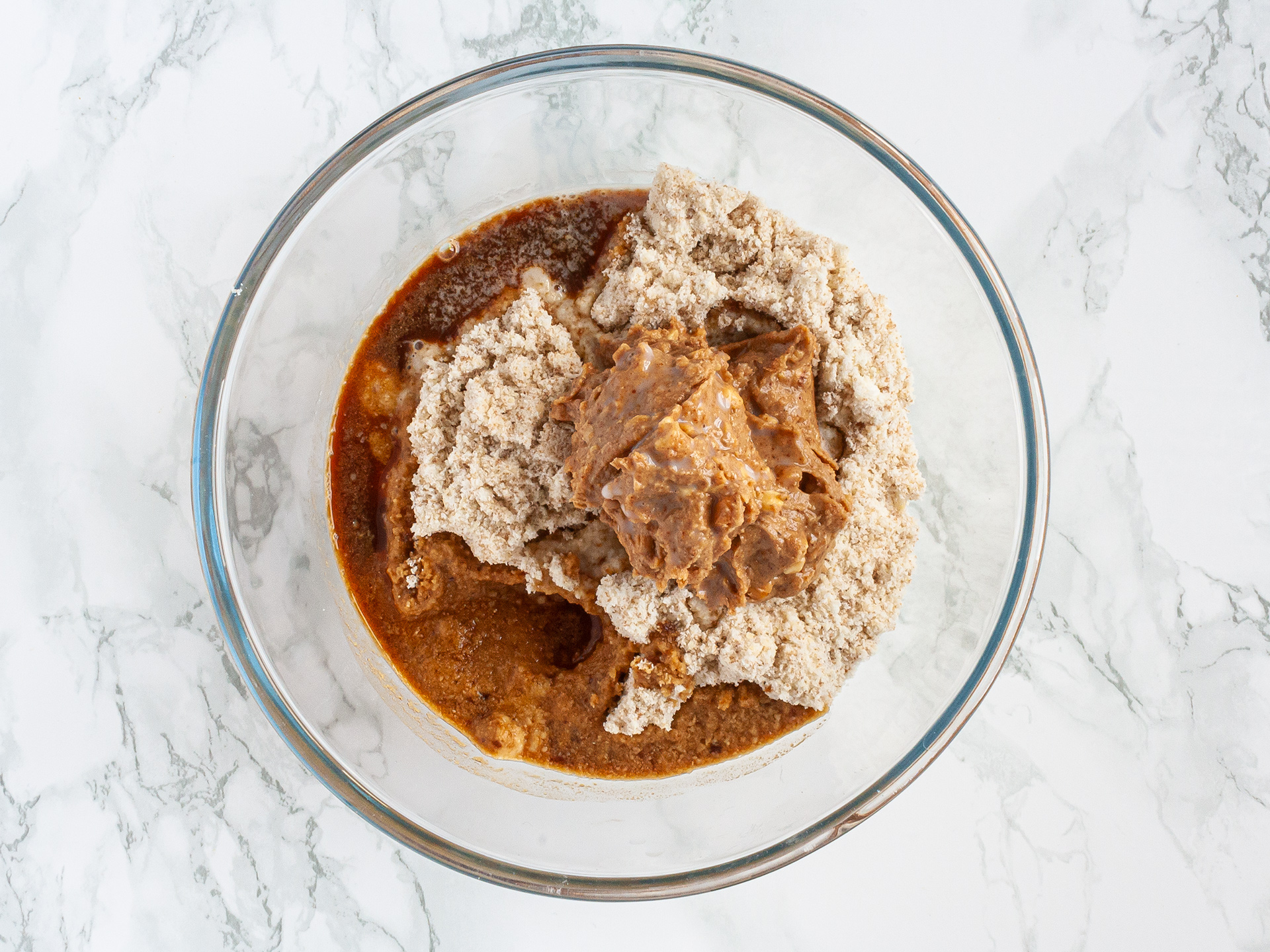 Step 2
Work the ingredients until they come together into a soft and sticky dough.
Add the dark chocolate chopped into small chunks and knead the dough until they are well incorporated.
If the cookie dough is too wet, add a few spoonfuls of flour, or if too dry, a splash of milk.
Refrigerate the dough for 20 minutes as it will be easier to work with.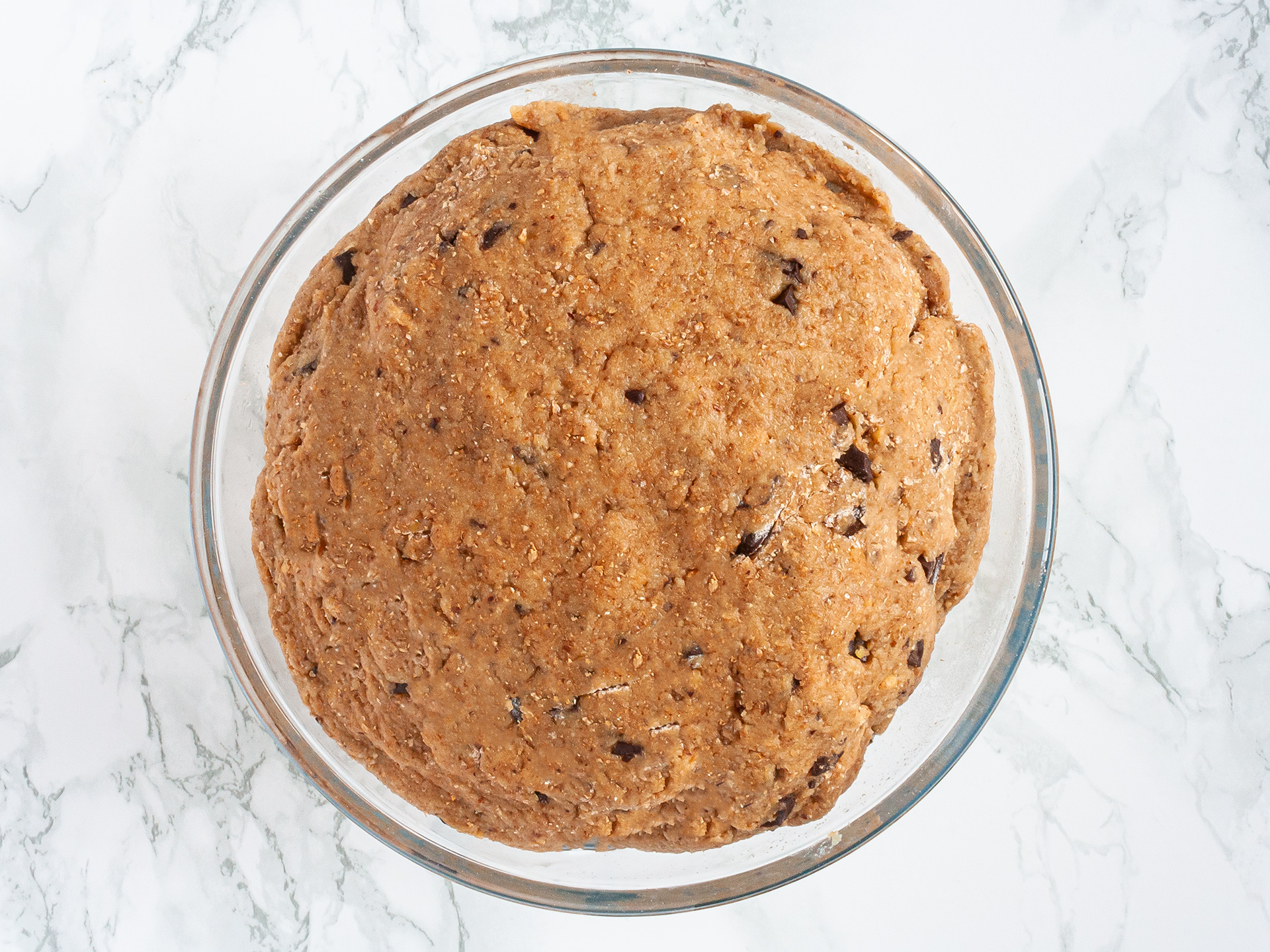 Step 3
Pinch off a bit a dough, roll it in the palm of your hands into a bite-sized ball, and place it over a baking tray lined with parchment paper or baking mat.
Press down the cookie with a fork just once or first one way and then the other so they look like squares on waffles.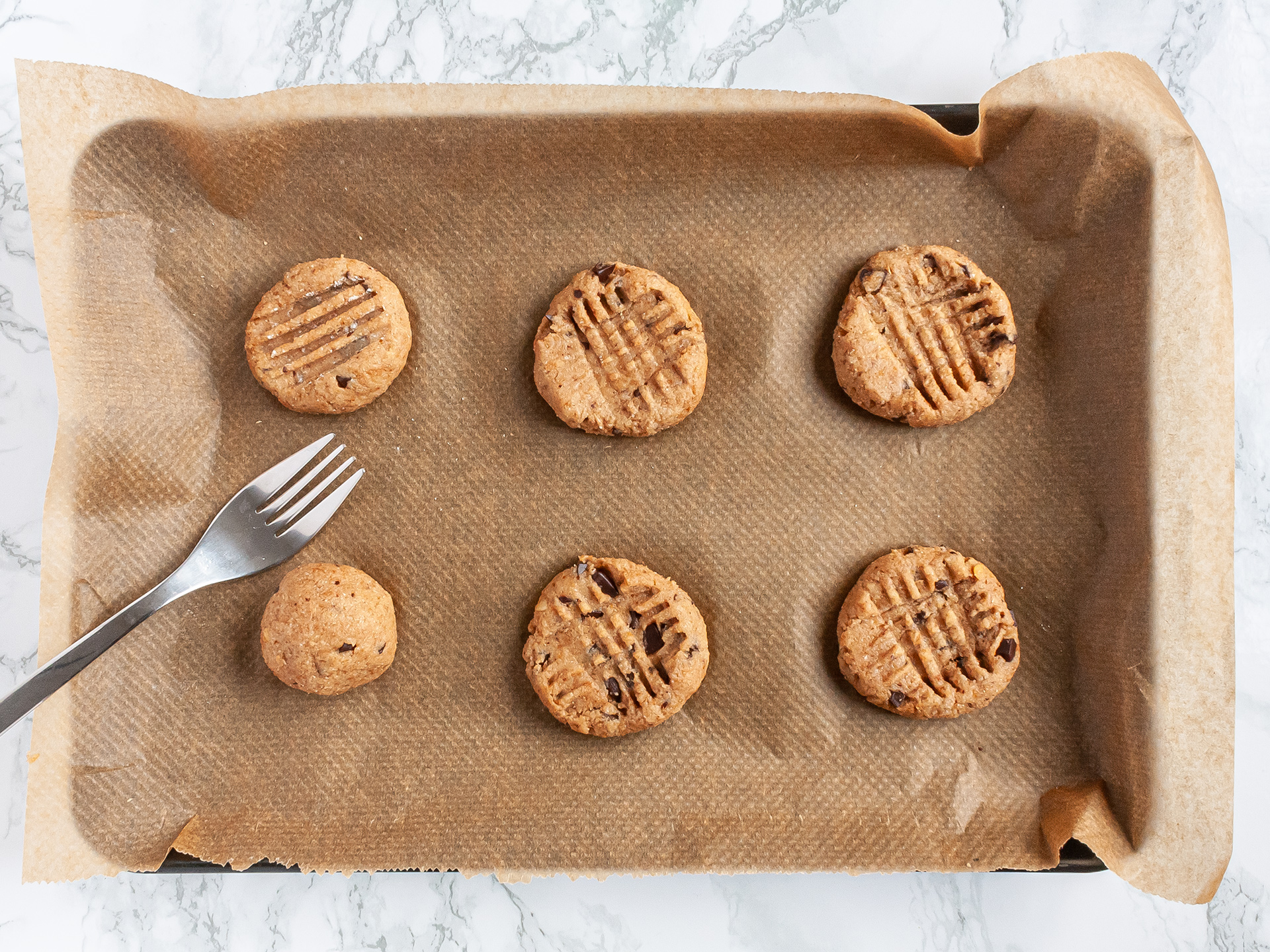 Step 4
Bake the chocolate chip cookies in the oven at 180°C (355°F) for 15 minutes.
Allow to cool down on a wire rack as they will harden and crisp up.
Enjoy your crunchy vegan peanut butter chocolate chip cookies with a nice cup of cappuccino or our spirulina latte!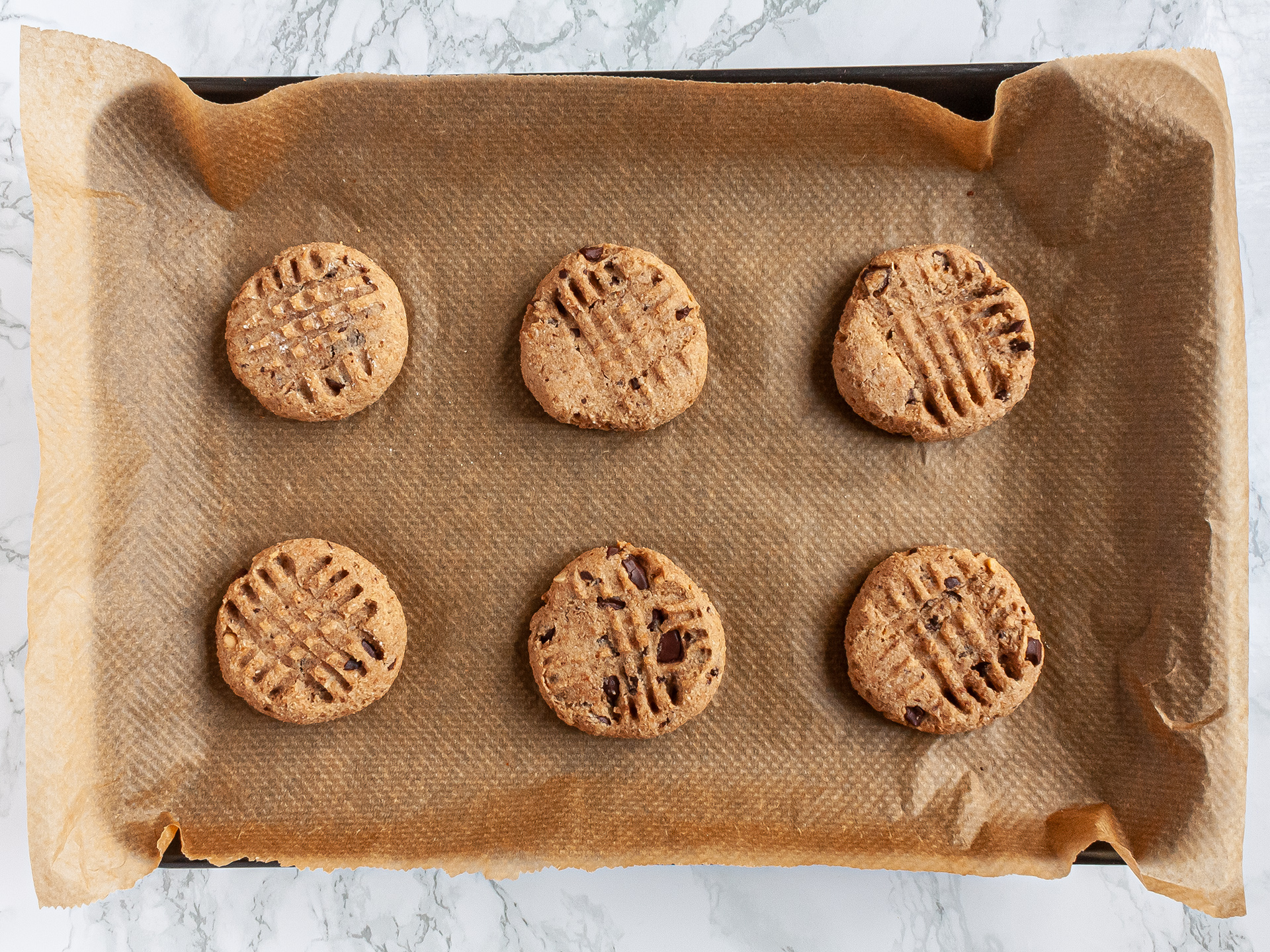 Tips
Make sure all the wet ingredients are cold before you start, this way the dough will hold better together and it will be easier to shape into cookies. To learn more, check out our baking guide here.

We recommend you use dark chocolate with at last 70% of cocoa solid and the higher the better as it will mean less sugar for you!

You can replace peanut butter with almond butter or cashew butter.