Spirulina is not only one the most nutritious food on the planet but it's also so easy to add to any recipe. So today, we want to show you how to make a quick vegan spirulina latte, ready in less than 10 minutes.
With its delicious and creamy blend of frothed almond milk, maple, and vanilla, our spirulina drink takes no more than 10 minutes to prepare! Perfect for your busy mornings or snack-break.
Spirulina is a blue algae so nutrient-dense you could theoretically survive by consuming it alone! In fact, even if in small amounts, it contains almost all the nutrients you need, including proteins, B vitamins, and iron. It's also rich in powerful antioxidants which help to detox and protect your body.
We topped this tasty latte with dusted cinnamon powder which not only adds a sweet flavour but also helps keep blood sugar levels at bay, preventing you from over-eating later in the day and gaining weight.
If you like health-boosting recipes like this, you can have them sent right into your inbox every week, just subscribe to our newsletter and claim your free ebook!
Ingredients
| | |
| --- | --- |
| Almond Milk | 500 mL |
| Maple Syrup | 1 tsp |
| Vanilla Extract | 1/2 tsp |
| Spirulina | 4 g |
| Cinnamon | to taste |
| Bee Pollen (optional) | to taste |
Step 1
Warm the almond milk in a pot without boiling it.
Then, stir in maple syrup and vanilla extract and remove from the heat.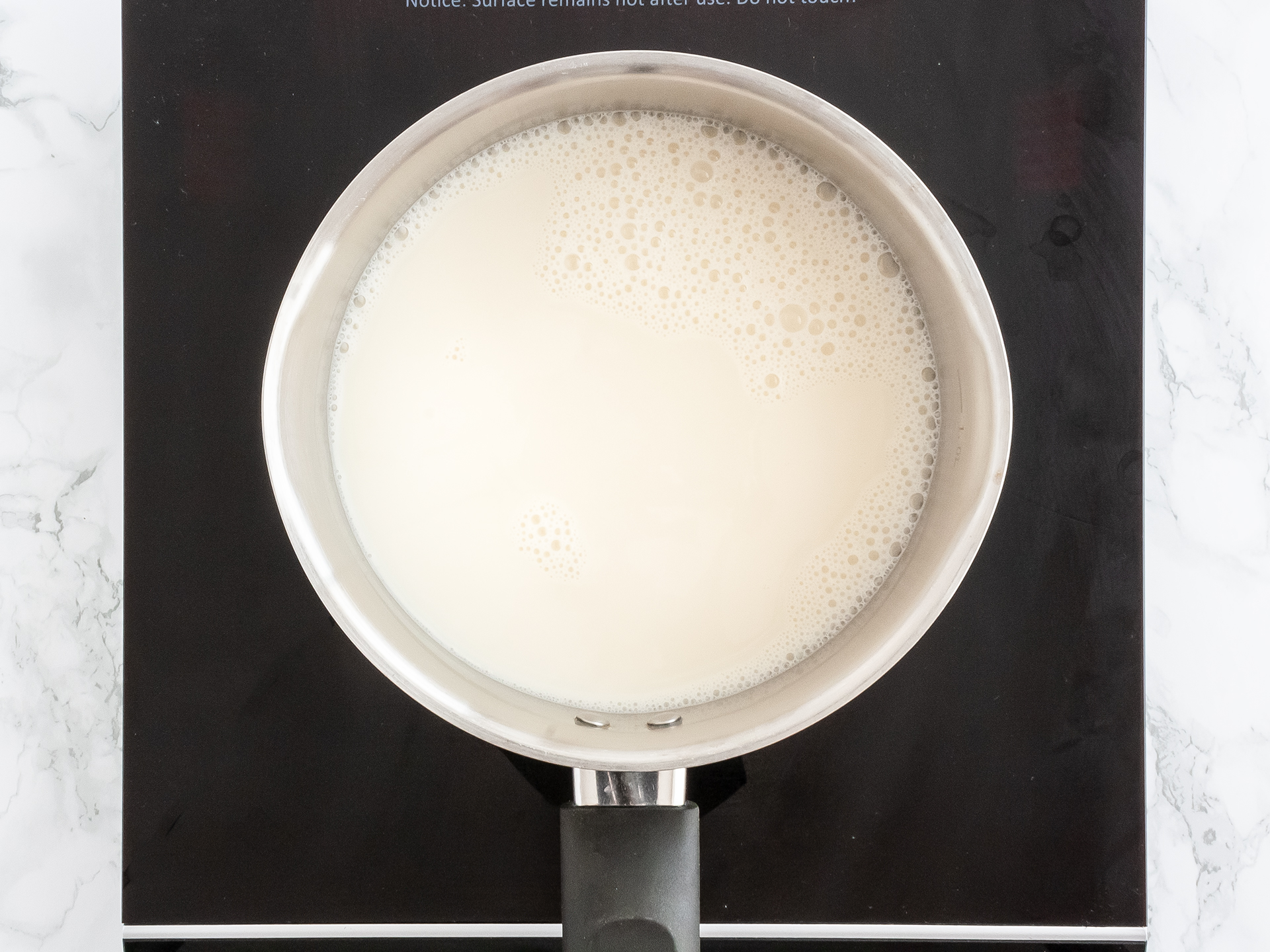 Step 2
Now, add the spirulina and use a whisk to dissolve the powder until there are no lumps.
To make the milk frothy you can blitz it in a blender, pour it into an electric milk frother, or transfer it into serving cups and use a hand frother.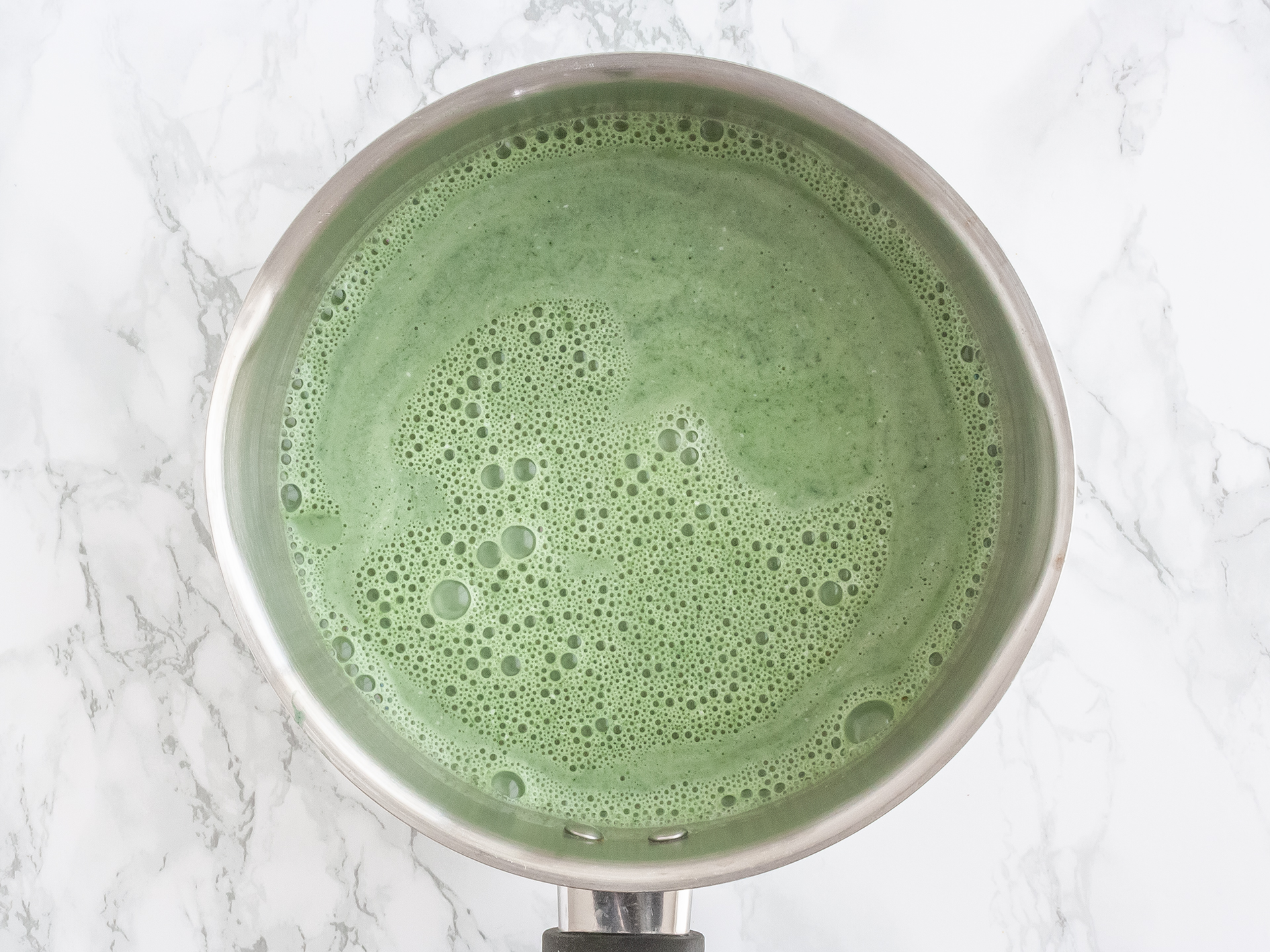 Step 3
Before serving, garnish each cup with a dusting of cinnamon and, if you're not vegan, a sprinkle of bee pollen, for a health boost.
Enjoy this delicious vegan superfood spirulina latte for breakfast with our healthy carrot muffins or cashew oat truffles!
And if you're looking for more super-lattes to make next, check out this chai-spiced green tea latte, vegan beetroot latte, or blue latte with blue pea flowers!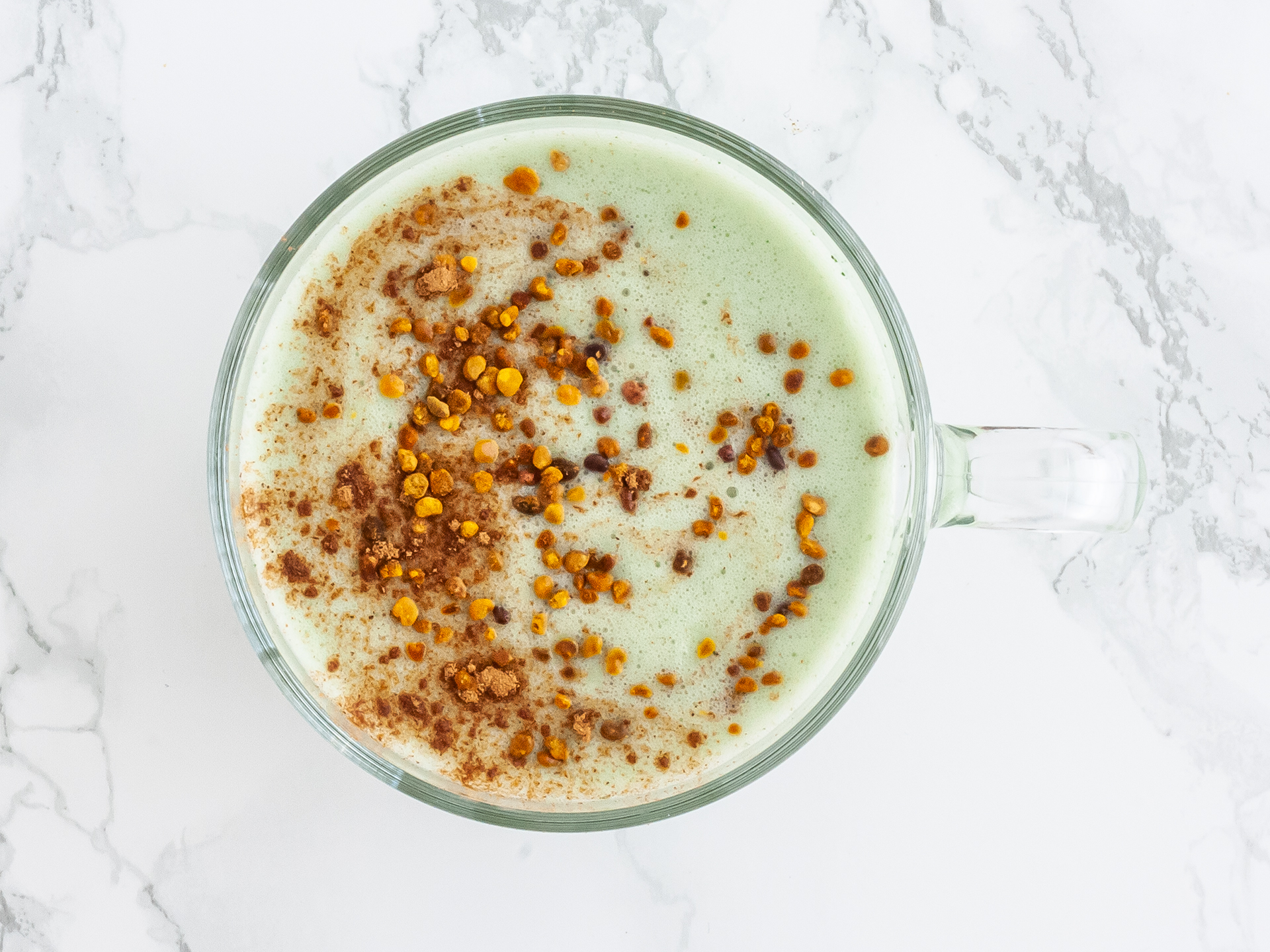 Tips
You can replace almond milk with other plant-based milks like oat, soy, or coconut milk.

The best way to mix spirulina powder with milk is to add it a bit at a time while you keep whisking. Also, you can first dissolve spirulina in a bit of warm milk in a separate bowl and then incorporate it into the remaining milk.

Add 1/2 teaspoon of matcha powder per serving to get an energy boost as this superfood is a source of caffeine and can help improve your metabolism.