Veggie burgers are a fantastic alternative to classic beef burgers, perfect for those following a plant-based diet or looking for a healthier option. In this mung bean burger recipe, we'll show you how to prepare super-tasty patties with a few wholesome ingredients.
We made our veggie burger mix with cooked mung beans for proteins, beetroot for colour, oat flour and flaxseeds for structure. We also used fresh coriander and garam masala as a seasoning. Then, we shaped all into thick patties and oven-baked them to perfection.
After the first delightful bite, you won't believe they're meat-free. These mung bean patties look and feel almost like beef burgers, but they're 100% vegan and come with a fraction of the fats. Weight-by-weight, they have 4 times fewer saturated fats than a burger made with 5% fat mince, and 16 times less than a 20% fat one.
After our black bean and lentil burgers recipe, we wanted to experiment with mung beans. Also known as green gram, these tiny and mildly sweet beans are incredibly popular in Indian and Indonesian cuisine. As they're usually found dried, we'll explain how to pre-soak and cook them in the steps below.
You can enjoy these delicious bean patties on their own or turn them into a mouthwatering vegan hamburger. We made ours with brioche rolls, watercress, vegan cashew mayo, shredded red cabbage and onions. You can also top the patties with mango chutney, sliced tomatoes, and fresh coriander for an Indian-style finish.
Full of flavour and texture, each burger has only 215 calories and 7% RDI of fats, but it covers over 30% RDI of fibres and 25% RDI for proteins. So good!
Ingredients
| | |
| --- | --- |
| Raw Mung Beans | 110 g |
| Onion | 100 g |
| Garlic Cloves | 2 |
| Cooked Beetroot | 100 g |
| Fresh Coriander | 10 g |
| Oat Flour (or Wholemeal Flour) | 40 g |
| Ground Flaxseeds | 2 tbsp |
| Garam Masala | 1 tsp |
| Nutritional Yeast (optional) | 2 tbsp |
| Canola Oil (for greasing) | 1 tbsp |
Step 1
Soak the dried mung beans in a bowl with hot water for at least one hour. Alternatively, you can let them soak in cold water overnight.
Drain the beans, rinse them thoroughly, and add them to a pot.
Cover them with water, bring to a boil, and cook the beans for 15-20 minutes over medium heat.
Then, drain the excess water and let the beans cool down.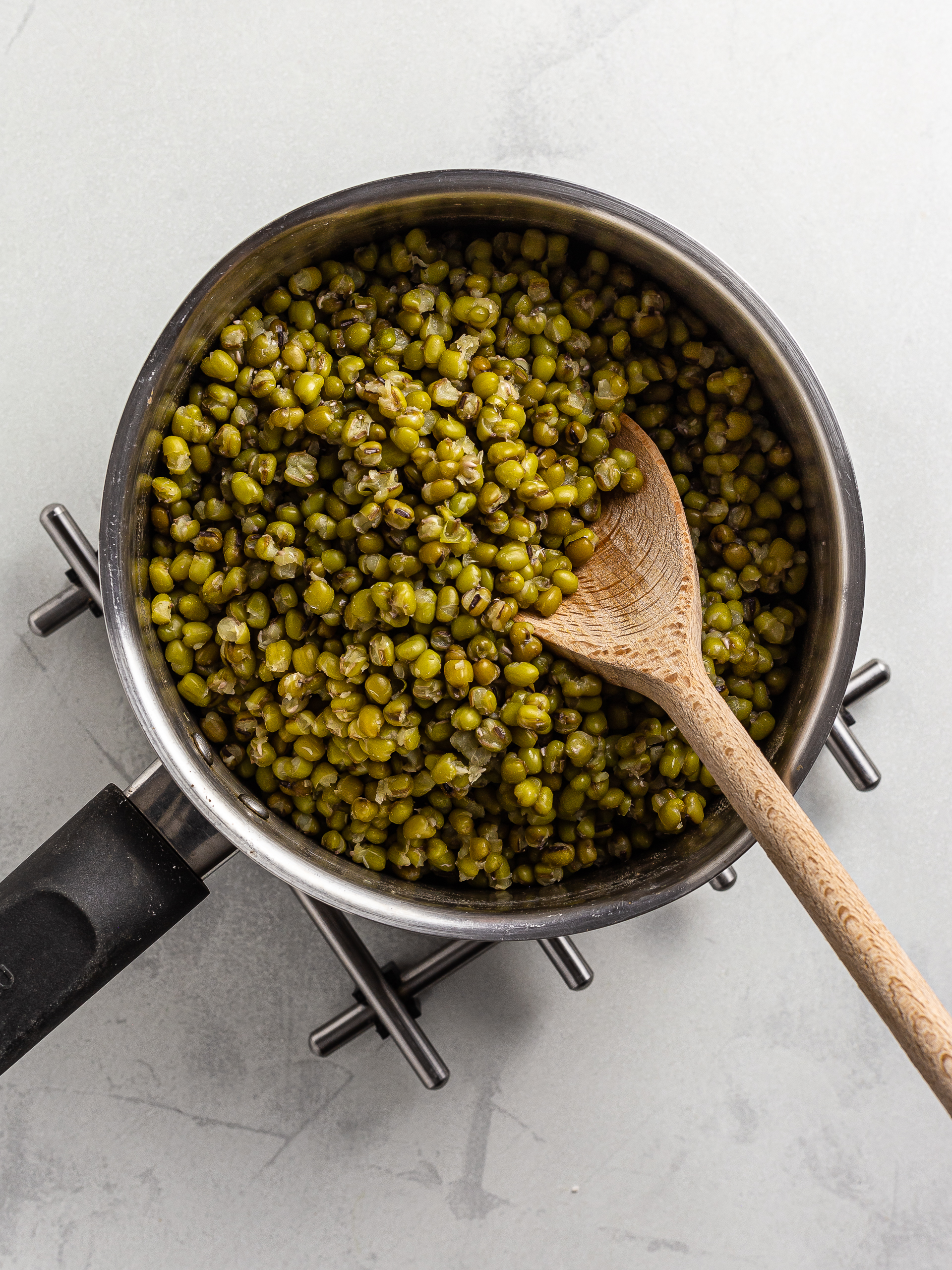 Step 2
Add the cold mung beans to a food processor, followed by onion, garlic, beetroot, coriander, oat flour, flaxseeds, masala, and nutritional yeast.
Then, season with salt and pepper to taste and blitz all into a smooth paste.
In between pulses, scrape down any chunky bits and keep blitzing.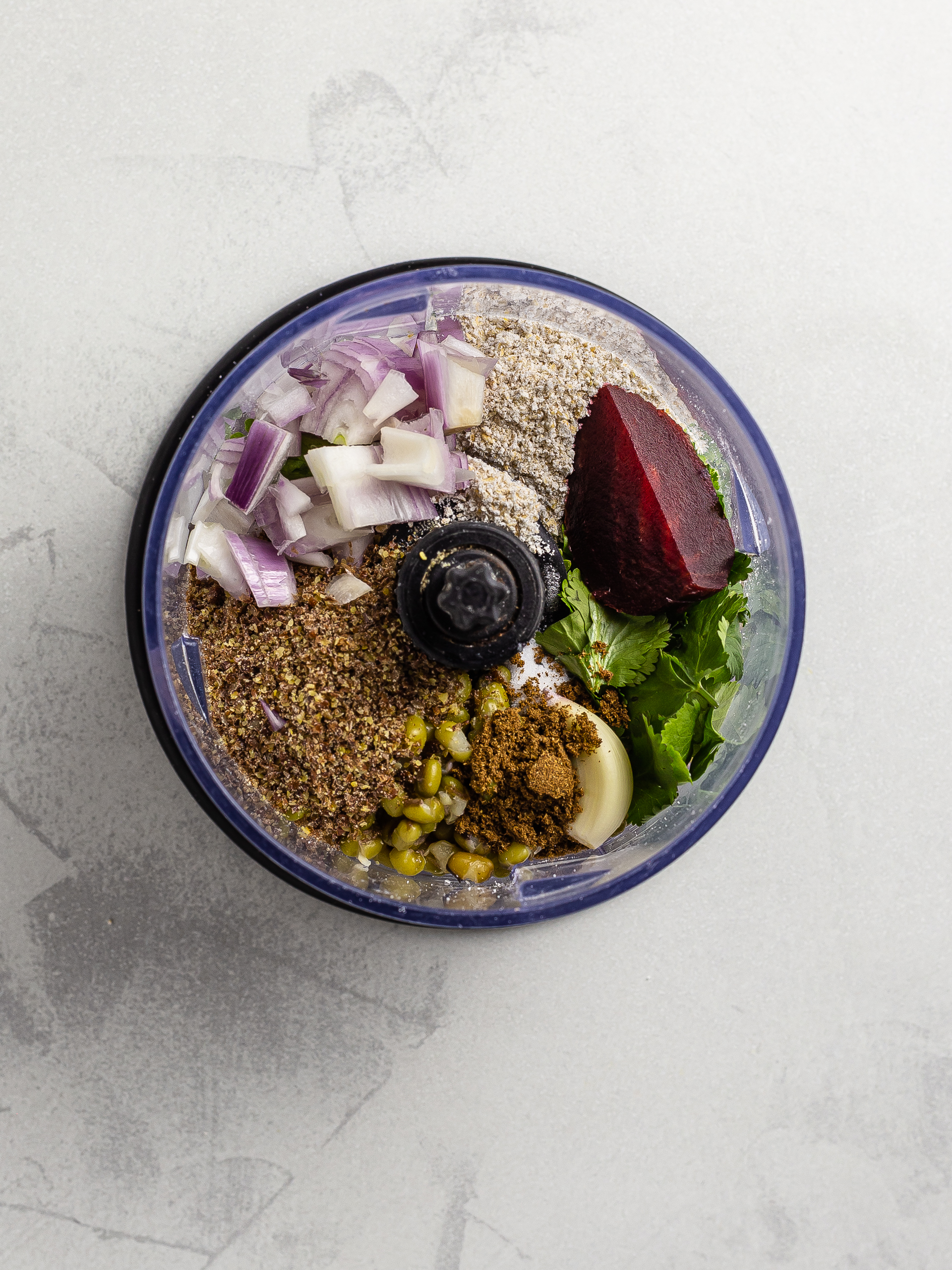 Step 3
At this point, we recommend chilling the bean burger mix in the fridge for about 10-15 minutes. This way, it will be easier to handle.
Line a baking tray with parchment paper and grease it with the canola oil.
Divide the burger dough into as many portions as the number of servings. Then, shape each portion into a thick patty.
Arrange the mung bean burgers onto the prepared tray leaving some space in between.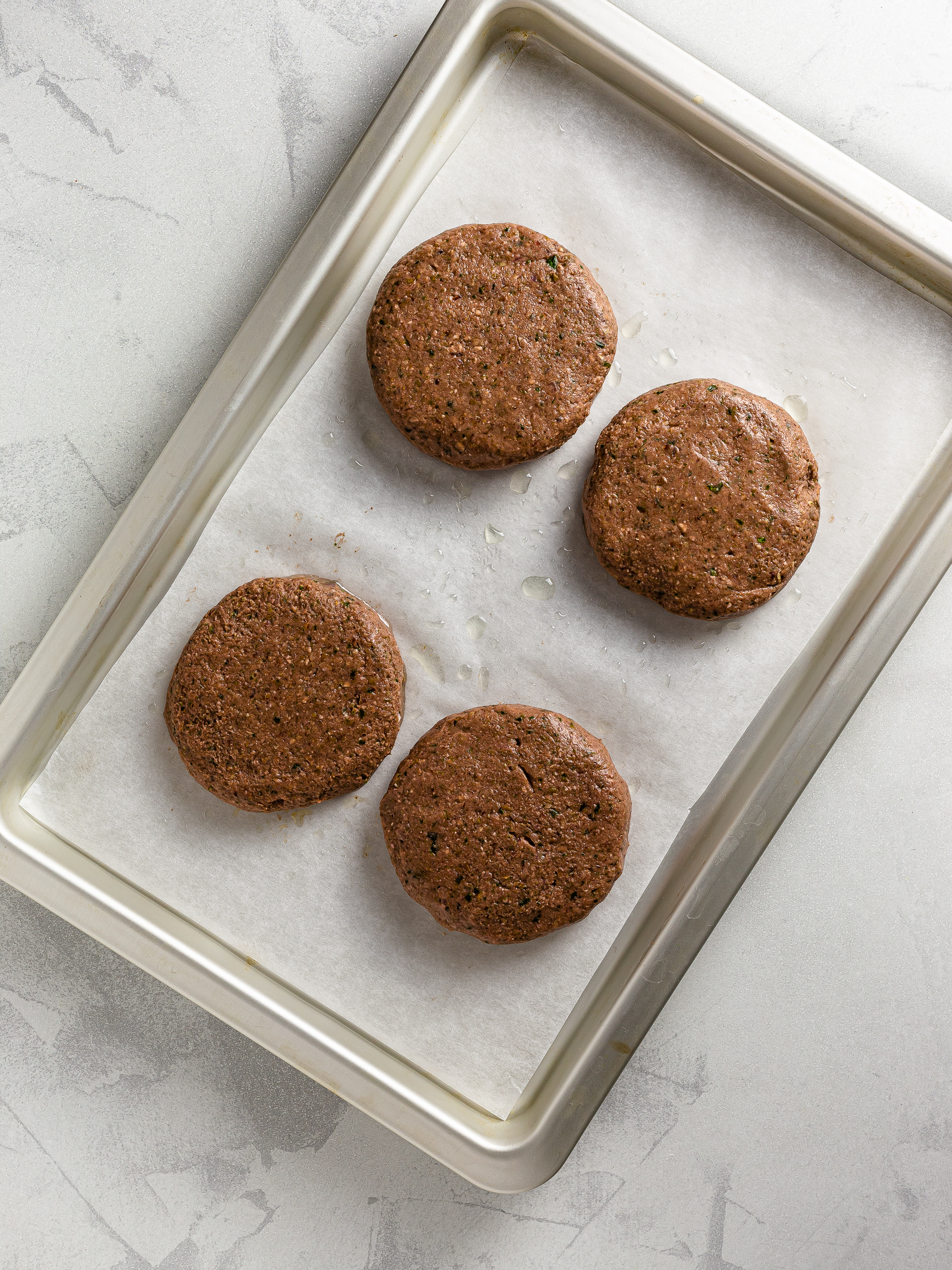 Step 4
Finally, bake the burgers for 25 minutes at 230 °C (445 °F) for static ovens or at 210 °C (410 °F) for fan ovens.
Serve them with burger rolls, watercress, red cabbage, chutney or vegan mayo, and sliced onions.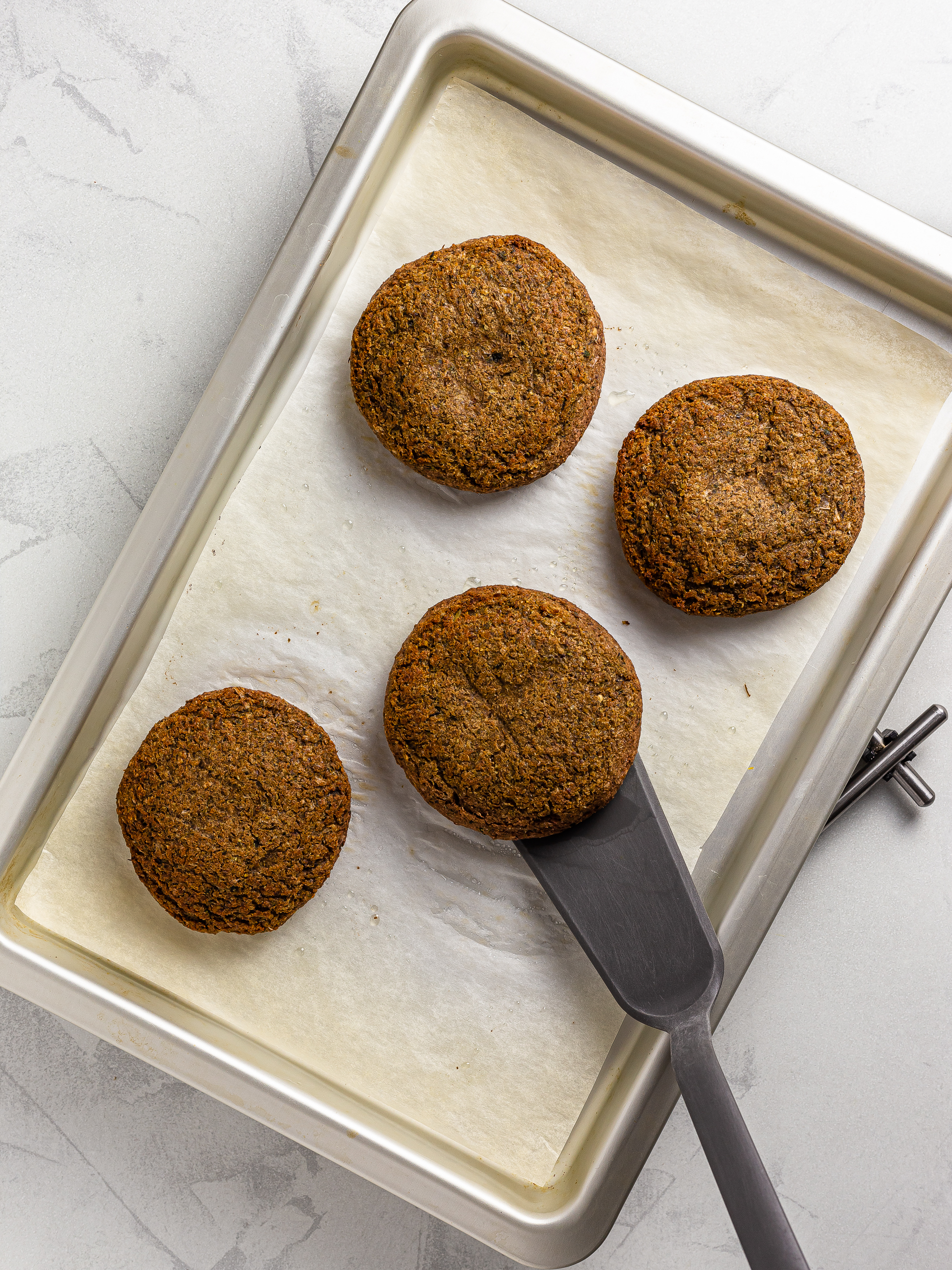 Tips
You can make oat flour by blitzing oat flakes in a blender until they're finely ground.

If you have already-cooked mung beans, you can swap the 110 g (3.8 oz) of raw beans in the default ingredient list with 300 g (10 oz) of the cooked ones.