For those days when you don't feel like cooking but still fancy a nutritious meal, we have the perfect recipe you: raw zucchini and tangerine salad.
It takes just 5 minutes to prepare- chopping board to bowl, and all you have to do is slicing the vegetables and tossing them together with a tangy vinaigrette. Easy-peasy!
This veggie salad is not only a breeze to make, but it's also a real feast of colourful and nutrient-packed ingredients.
Courgettes, radishes, and tangerines are rich in vitamins and minerals, yet low in calories. Red kidney beans and pumpkin seeds provide slow-digesting carbs, gut-loving fibres, and healthy unsaturated fats.
Each bowl covers 3 of your 5-a-day for fruit and vegetables and comes in just 320kcal. Also, it gives you 80% RDI for fibres, 30% RDI for proteins, and just 12% RDI for carbs.
What's great about this recipe is that you can prepare a big batch of this salad and pack it for your lunch box. It will taste even better the next day, as the zucchini will have marinated overnight in the vinaigrette.
Let's get started!
Ingredients
| | |
| --- | --- |
| Zucchini | 2 |
| Radishes | 300 g |
| Tangerines | 6 |
| Extra Virgin Olive Oil | 3 tbsp |
| Apple Cider Vinegar | 2 tbsp |
| Parsley | to taste |
| Canned Red Kidney Beans | 520 g |
| Pumpkin Seeds | 40 g |
Step 1
Rinse well the zucchini, trim the ends, and keep the skin on.
Then, shave them into ribbons using a potato peeler or mandoline slicer.
Run the peeler lengthwise and try to get the slices as thin as possible.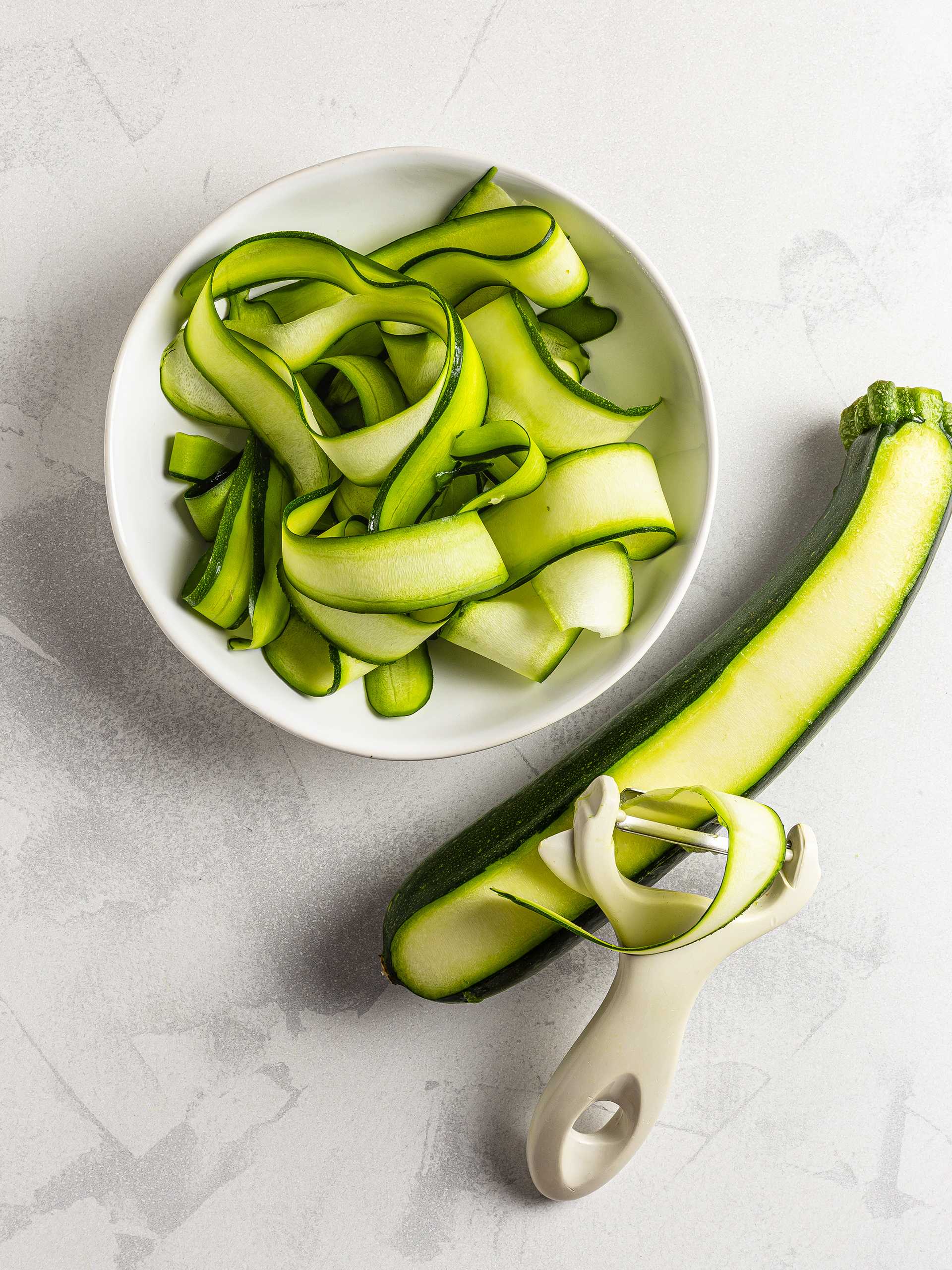 Step 2
Next, thinly slice the radishes with a knife, then peel the tangerines and separate them into segments (1).
Now, combine the olive oil with vinegar and chopped parsley in a bowl. Then, season with salt and pepper (2).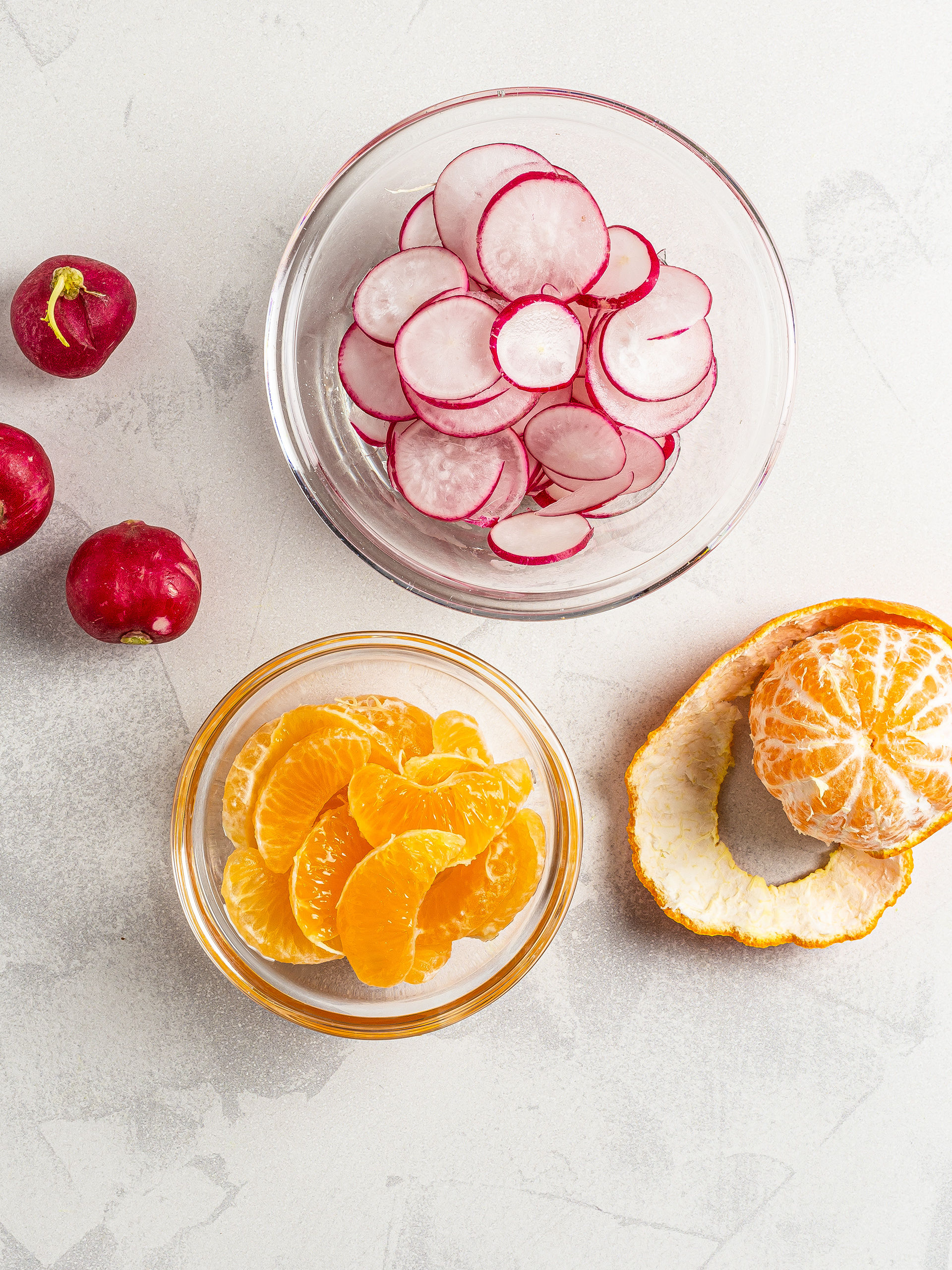 1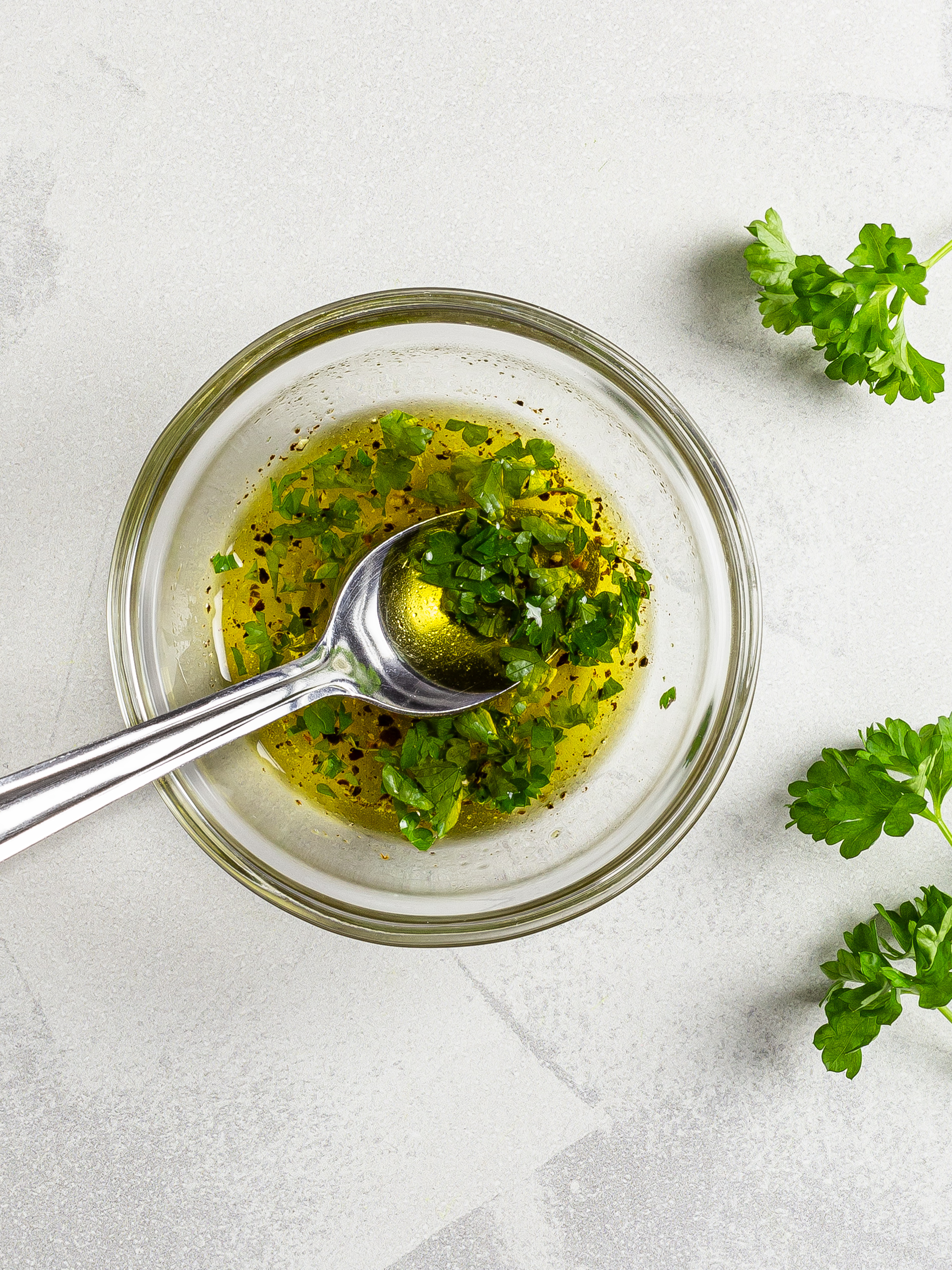 2
Step 3
Transfer the courgettes, radishes, and tangerines to a salad bowl and pour in the vinaigrette.
Then, add the canned red kidney beans and pumpkin seeds.
Finally, toss the salad ingredients until they're well coated with the seasoning and serve.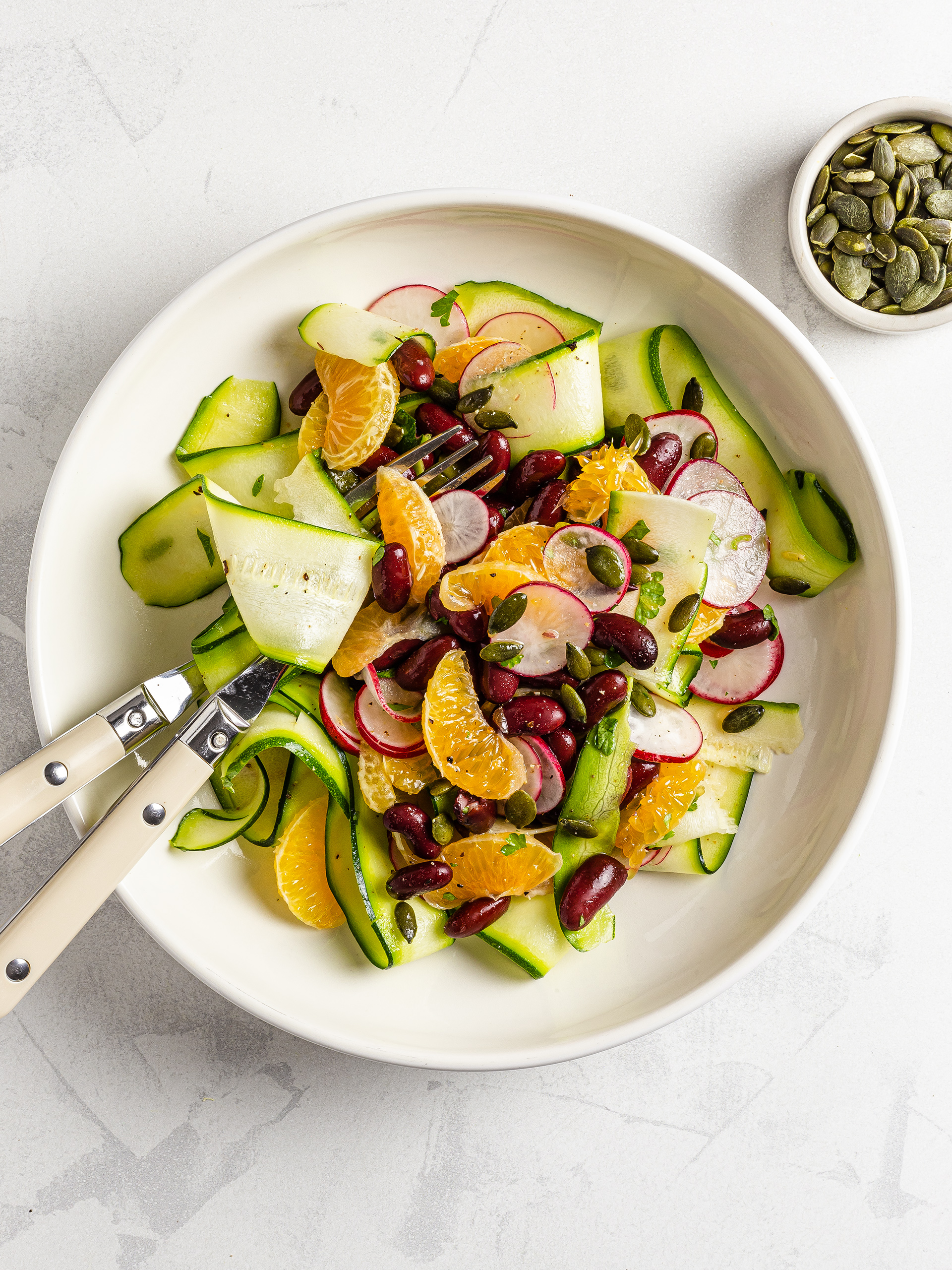 Tips
After shaving the zucchini, you can soak them in cold water for a few minutes. That way, they won't stick one another, and they'll stay nicely crunchy.

You can swap red kidney beans with any other legume you like. Good options include chickpeas, cannellini beans, and black beans.

Store this salad in an airtight container for up to 4 days.