Love high-protein oatmeal for breakfast? We do too! After our yummy high-protein golden turmeric porridge, we thought of doubling down with another nutritious breakfast recipe. And so here we are, with this high-protein tofu oatmeal made with creamy silken tofu, juicy fruit, and crunchy nuts.
We are always amazed by the versatility of silken tofu. With its delicate flavour and creamy consistency, tofu is one of the top ways to thicken your vegan recipes and top up with plant-based proteins. Be it smoothies, cakes, or porridge, tofu will deliver.
To get extra proteins, we added a handful of nuts. We like to pair creamy bases with crunchy toppings, as the contrast of the two textures makes dishes more interesting. Something else we love about this recipe is the fruit we used: orange and kiwi. These two fruits add a little bit of acidic contrast to the sweet oats, tingling our taste buds with excitement. Such a nice way to start the day!
Because oats and fruit have so many fibres, and tofu very few fats, this porridge makes a great breakfast for those on a weight-loss program. Dietary fibres, in particular, play a critical role in weight management, as they slow down the absorption of nutrients and make us feel satiated for longer. A bowl of this tofu oatmeal has 40% RDI of fibres! Awesome.
Fibres are also critical to energy release, helping our body get the juice it needs slowly and steady. With 370 calories, this oatmeal will support you throughout the morning. Plus, you'll get 36% RDI of proteins and only 8% RDI of saturated fats!
Ready for this? It will be ready in just 10 minutes. Let's go!
Frequently Asked Questions
Which type of tofu should I use?

There are two many types of tofu: silken and regular. They both come in different varieties like extra-soft, soft, firm, or extra-firm.

In this recipe, we have used soft silken tofu as it has a higher water content than others and can be blended easily into a smooth cream.

Being higher in water content, this specific soy-product also has fewer fats and thus calories, perfect for weight loss.

We recommend you chose silken tofu over the regular one to get the best results. If you can't find it, you can still use non-silken tofu, but make sure to blend the kiwi pureé for a bit longer.
What can I use instead of kiwi and tangerines?

In designing this oatmeal recipe, we got inspired by staple foods in Japanese cuisine. Therefore, we used silken tofu, kiwi, tangerines, walnuts, and sesame seeds to give this porridge a unique flavour.

However, you can swap these ingredients with other options, if you like. Here are some tasty suggestions:

Peaches, pears, or grapefruit

Sunflower seeds, hemp seeds, or chia seeds

Brazil nuts, peanuts, pecan, or hazelnuts
Is this porridge vegan and gluten-free?

Our tofu oatmeal is 100% vegan and gluten-free, therefore it is suitable for those following a plant-based diet or those suffering from gluten sensitivity.

Oat is a wholesome and gluten-free grain, perfect for replacing wheat in celiac diets. It's also packed with a unique type of fibres, called beta-glucans. As they travel along the digestive system, they carry cholesterol away and out of the body, supporting a healthy heart.

Also, we replaced milk - which is often included in the classic porridge recipe - with silken tofu, a soy product made from coagulated soy milk. It's a low-fat and high-protein alternative perfect for balancing vegan meals with essential nutrients, including proteins, calcium, and iron.
Ingredients
| | |
| --- | --- |
| Jumbo Rolled Oats | 70 g |
| Water | 500 mL |
| Ground Ginger | 1/2 tsp |
| Kiwi Fruit | 2 |
| Silken Tofu | 220 g |
| Tangerines | 2 |
| Walnuts | 20 g |
| Sesame Seeds | 5 g |
Step 1
Add the oat flakes to a pot along with water and ground ginger and then bring to a boil.
Allow the porridge to simmer for 5 minutes while stirring to prevent the oat from sticking to the bottom of the pan and burn.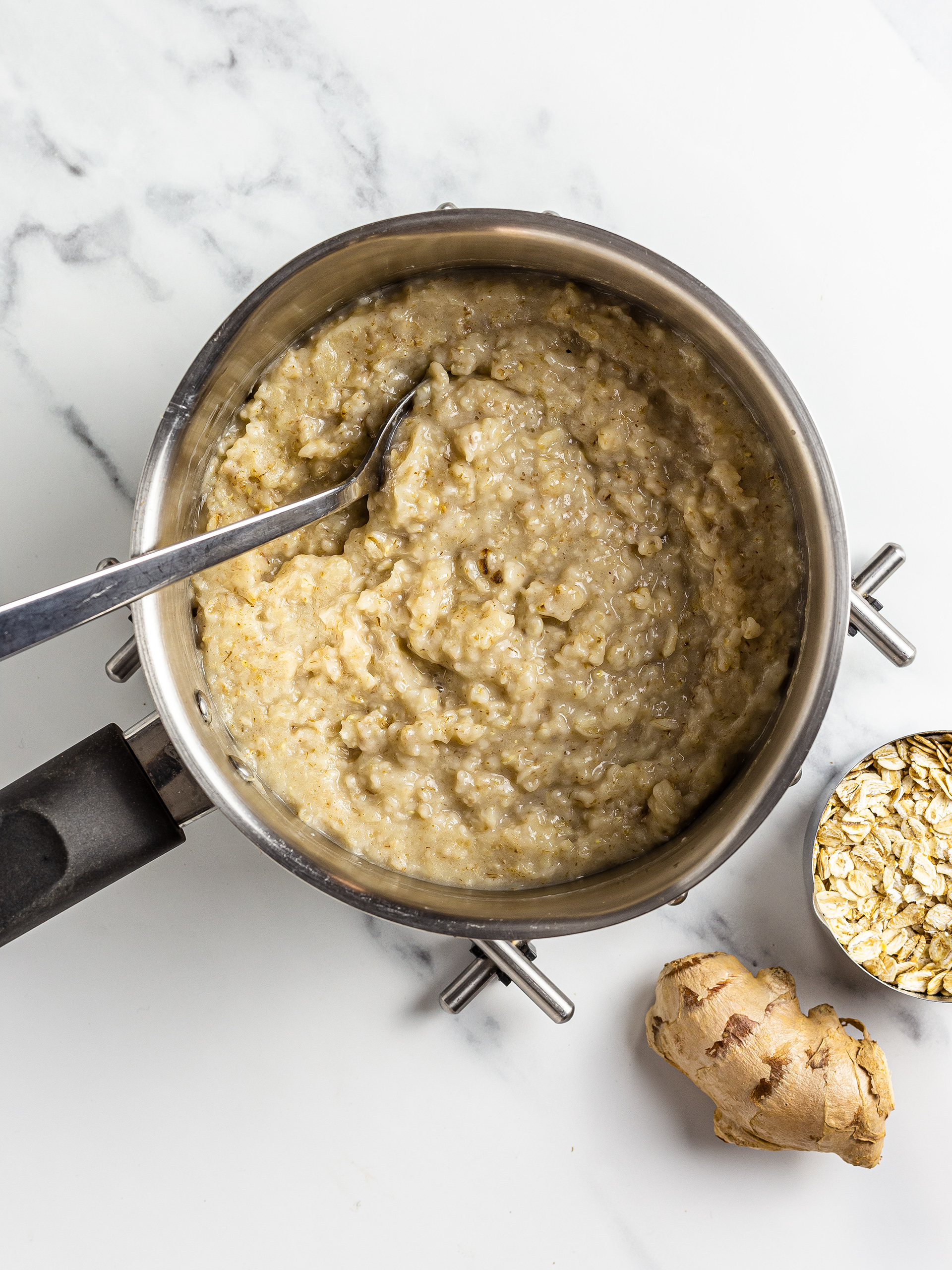 Step 2
Meanwhile, peel and dice the kiwi fruit. Then, rinse and drain the tofu block and cut into cubes.
Add both ingredients to a food processor and blitz into a smooth, silky cream.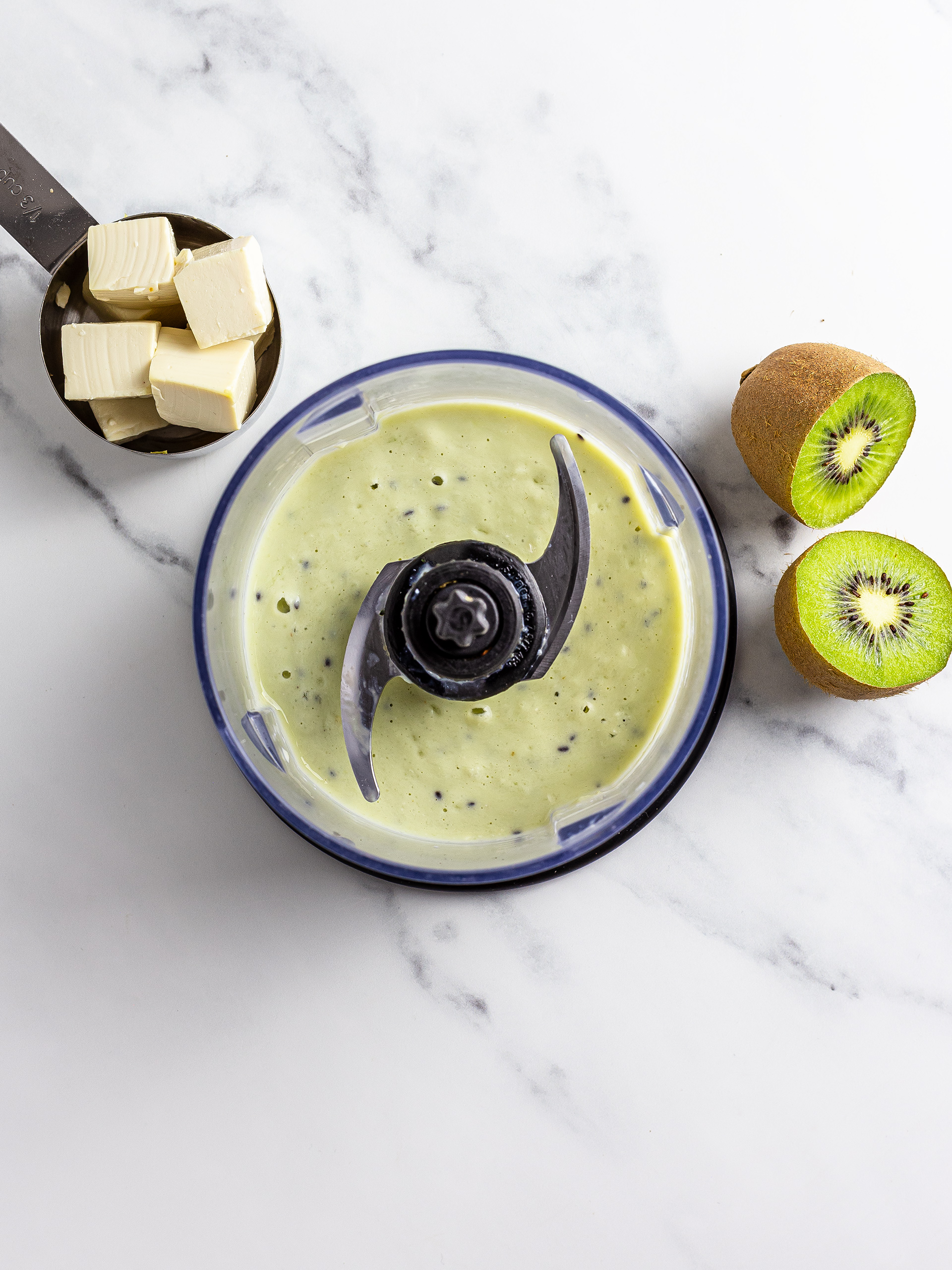 Step 3
Once the oatmeal is thick and creamy, divide it among serving bowls and spoon in the tofu mixture.
Finally, top your porridge with mandarin slices, walnut pieces, and a sprinkle of sesame seeds.
You can optionally drizzle the oatmeal with maple syrup or honey for a sweeter taste.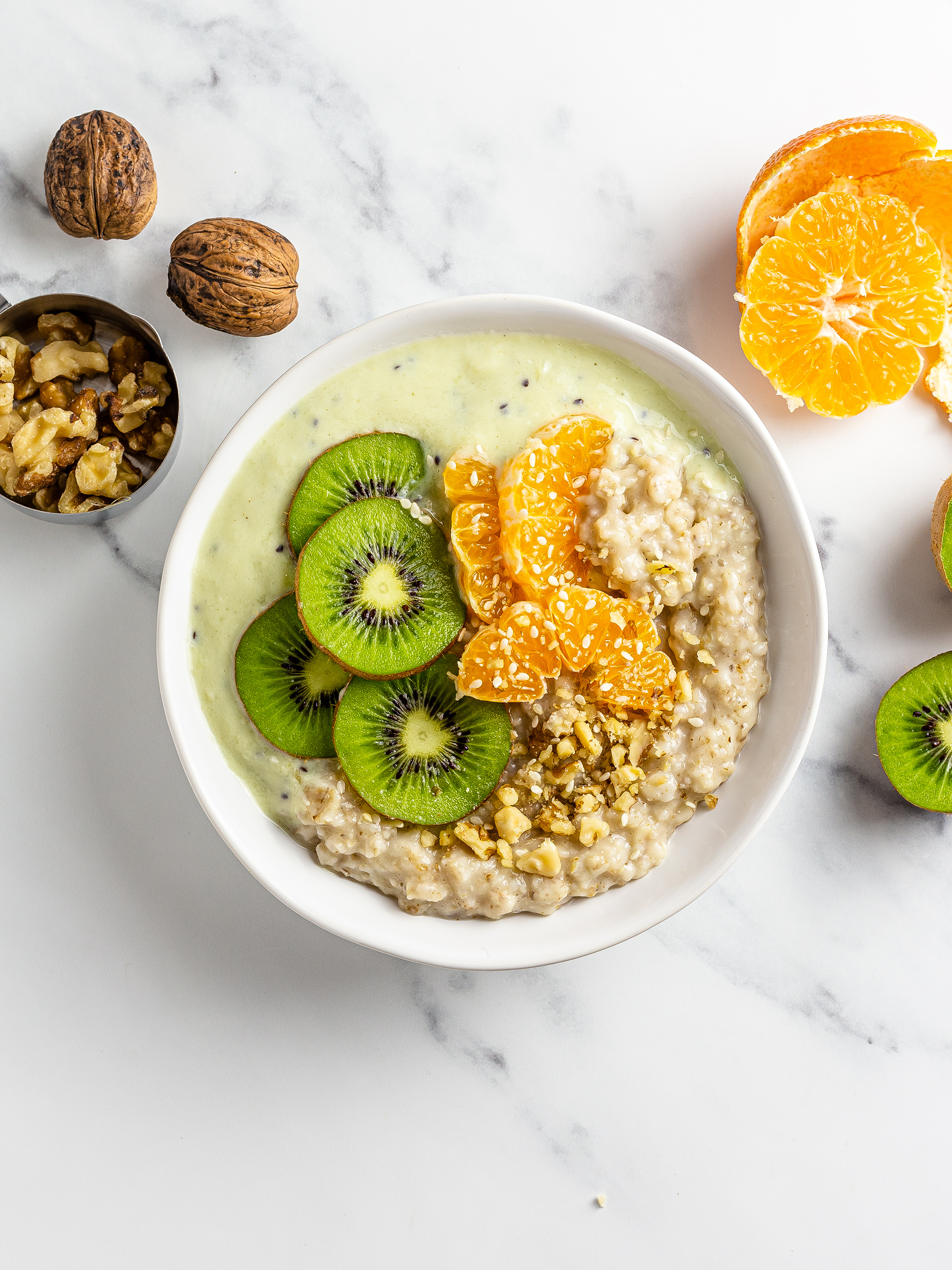 Tips
If you have sesame allergy, you can replace sesame seeds with hemp, sunflower, or pumpkin seeds.