Seasoning your dish with a flavourful dressing is a quick way to take your meal to the next level. Our vegan sumac sauce bursts with refreshing lemony notes, and it's ready in just 5 minutes.
We made a tasty combo of plant-based soy yogurt, zesty lemon, garlic, fresh coriander, and the beautiful sumac. That's it — simple and delicious.
Sumac is a very popular spice in Lebanese and Middle Eastern cuisine, and it's a staple ingredient in the world-famous za'atar seasoning. It's also used to prepare meat rubs and marinades, or it's simply dusted on salads.
This deep red spice can add a unique citrusy, lightly sour taste to any dish. In this recipe, we mixed it with lemon and coriander to highlight its distinctive flavour. When combined with yogurt, sumac also gives a cute purple tone to the sauce.
You can use this sumac yogurt sauce in Lebanese recipes like couscous or tabbouleh. It's also great with roasted veggies, pasta salads, wraps, and sandwiches.
This dressing has only 17 calories and less than 1 gram of fats in a two-tablespoon serving. It makes a fantastic diet-friendly alternative to other condiments like mayo or ranch dressing that you can enjoy guilt-free.
Ingredients
| | |
| --- | --- |
| Soy Yogurt | 240 g |
| Small Lemon (zested and juiced) | 1 |
| Sumac | 1 tbsp |
| Garlic Powder | 1/4 tsp |
| Fresh Coriander | 1 tbsp |
| Salt | to taste |
Step 1
Add soy yogurt, lemon juice and zest, sumac, garlic powder, chopped coriander, and salt to a bowl.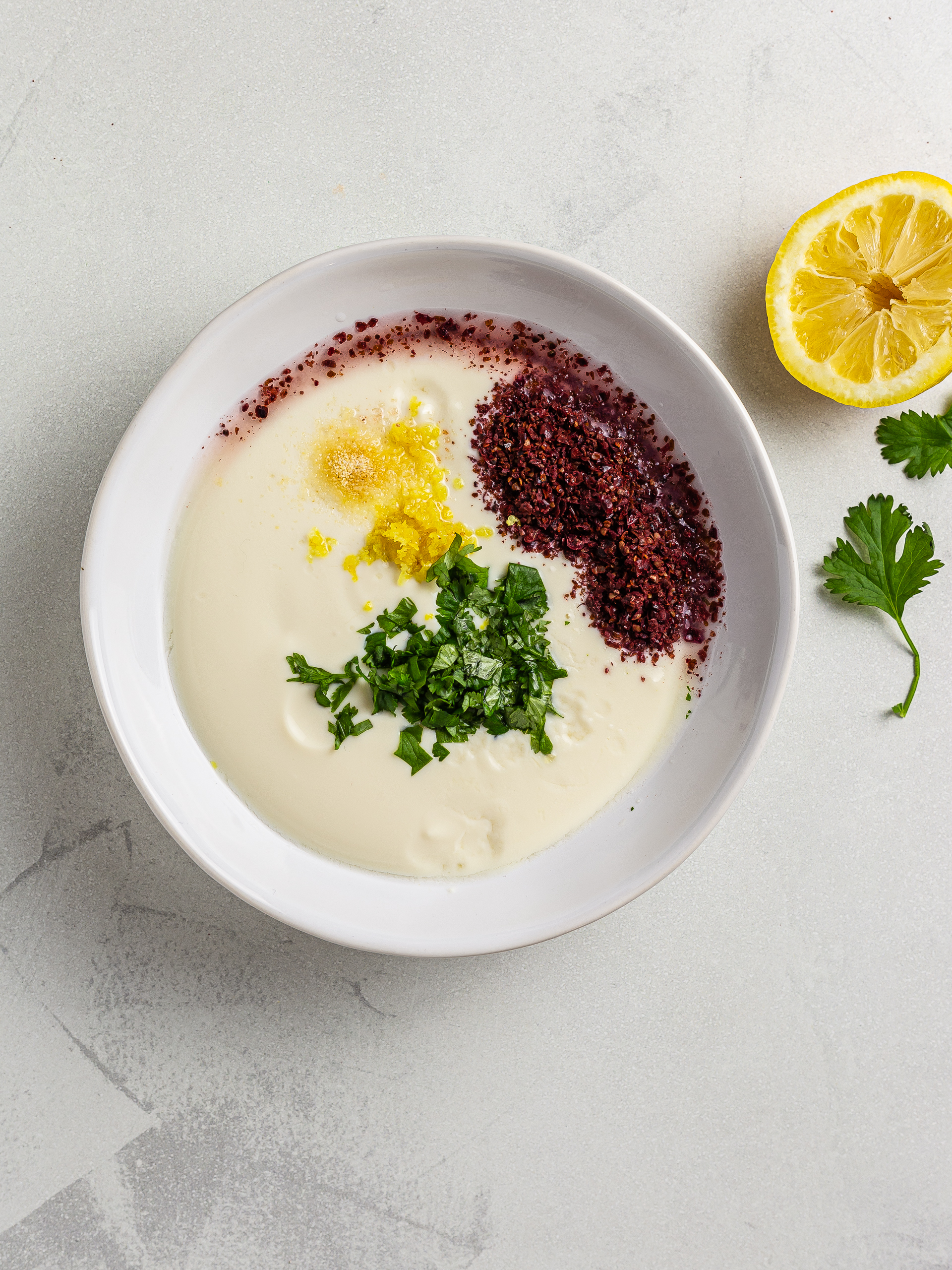 Step 2
Give all a good stir until the ingredients are well incorporated. Then, taste the sauce and adjust the salt if needed.
Serve the dressing right away or store it in the fridge in an airtight container for up to 5 days.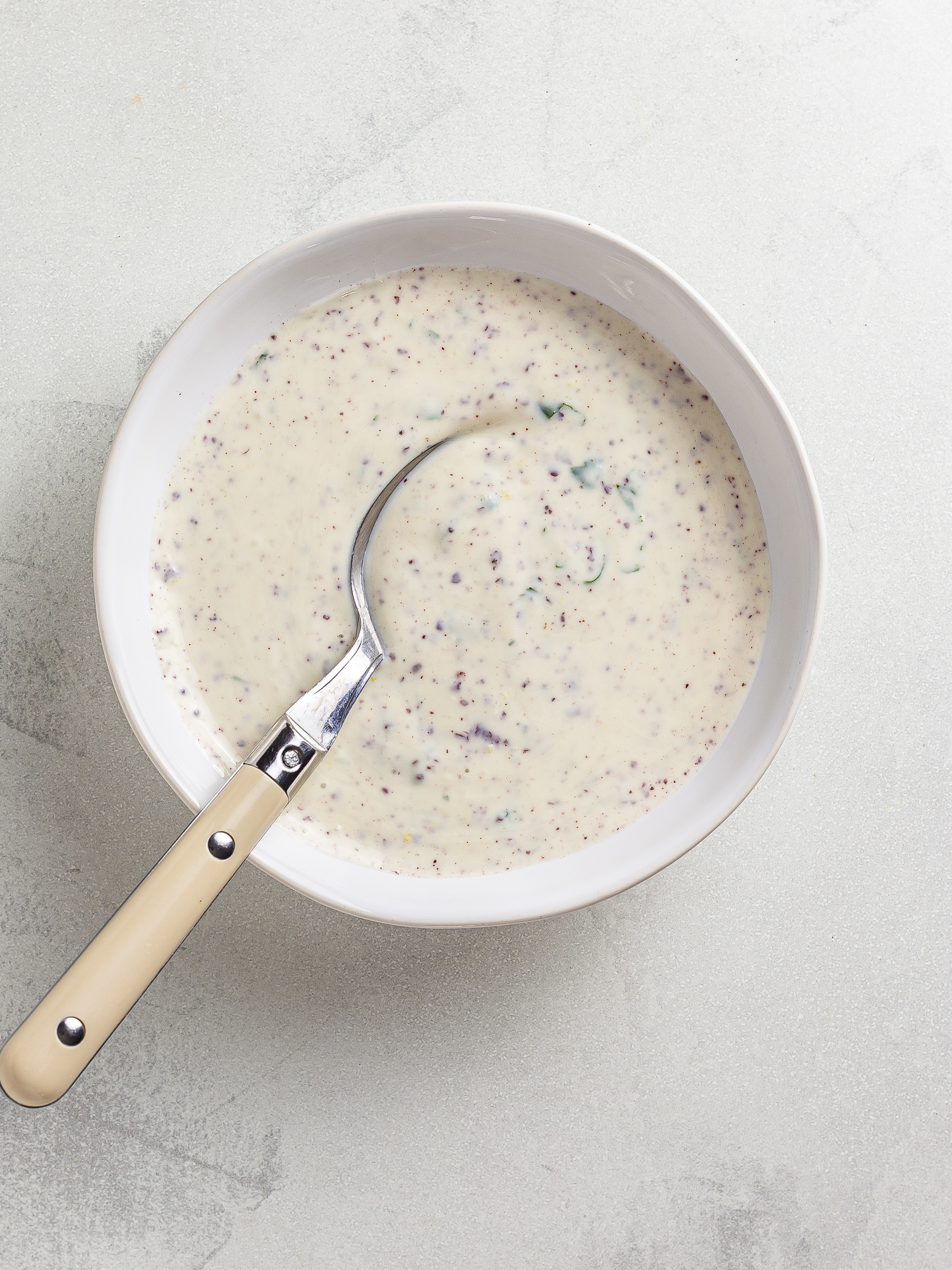 Tips
You can substitute coriander with parsley in the same amount.

Swap 1/4 tsp of garlic powder with one minced fresh garlic for a more pungent flavour.