We made this delicious tahini lime dressing for all those who love the nutty flavour of sesame paste. Creamy and refreshing, it's the perfect condiment to salads and wraps. All it takes are four wholesome ingredients and 5 minutes. Let's do it!
This quick dressing pairs the freshness of lime juice with the richness of tahini. These flavours are well balanced by a sweet and sour combo of apple cider vinegar and maple syrup — so good!
Tahini is a smooth butter made from hulled sesame seeds, which are first toasted and then ground into a silky paste. It's a staple ingredient in Middle Eastern and Mediterranean cuisine, used in traditional recipes like hummus, baba ganoush, and halva. It's also great on toasted bread, drizzled on falafels, added to energy bites — and straight from the jar too.
Besides being delicious, sesame paste is also rich in precious nutrients like proteins, fibres, calcium, and iron. Plus, it's a heart-friendly ingredient as most of its fats are healthy unsaturated fats. In this recipe, we used tahini instead of oil as a base for the dressing, reducing the overall fat content by 25%.
This lime dressing is fabulous on pretty much any type of salad, from a simple potato salad to a hearty tabbouleh. Try it with our zucchini ribbon salad or sweet potato bowl for a rich finish.
A two-tablespoon serving has less than 70 calories and covers 8% RDI for fats and 4% RDI for saturated fats.
So, make a big batch of this lime dressing and keep it in the fridge to have a healthy condiment always at hand.
For more healthy salad dressings to try next, check out this anti-inflammatory ginger vinaigrette, sumac yoghurt dressing, or turmeric tofu hollandaise!
Ingredients
| | |
| --- | --- |
| Lime | 1 |
| Tahini | 21/2 tbsp |
| Apple Cider Vinegar | 1 tbsp |
| Maple Syrup | 2 tsp |
| Water | 2 tbsp |
Step 1
Grate the zest of the lime leaving behind the bitter white pith that's underneath the peel.
Then, juice the lime.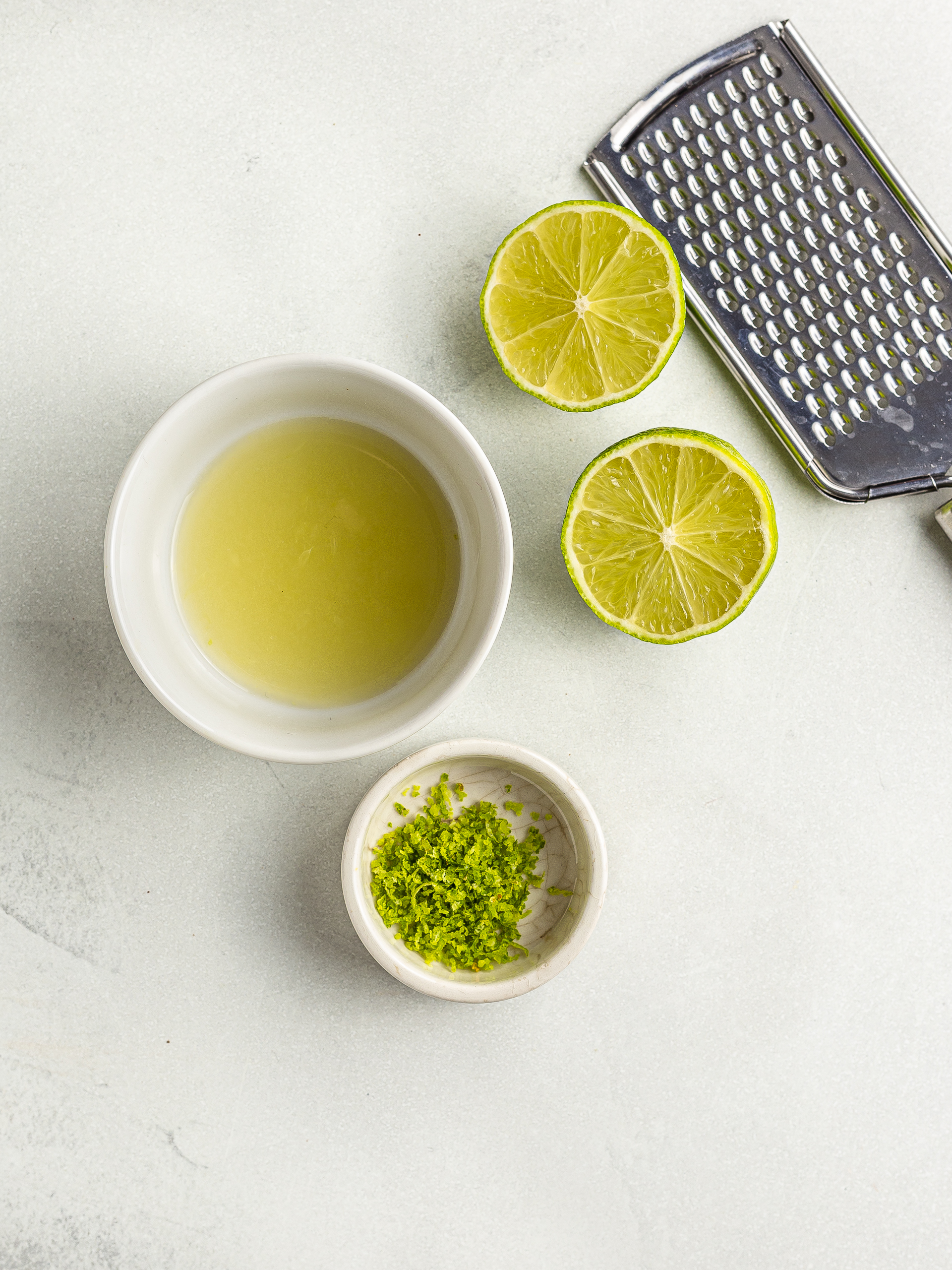 Step 2
Add the lime juice and zest to a small bowl.
Then, tip in the tahini paste, apple cider vinegar, maple syrup, and the given water.
Season with salt and pepper to taste.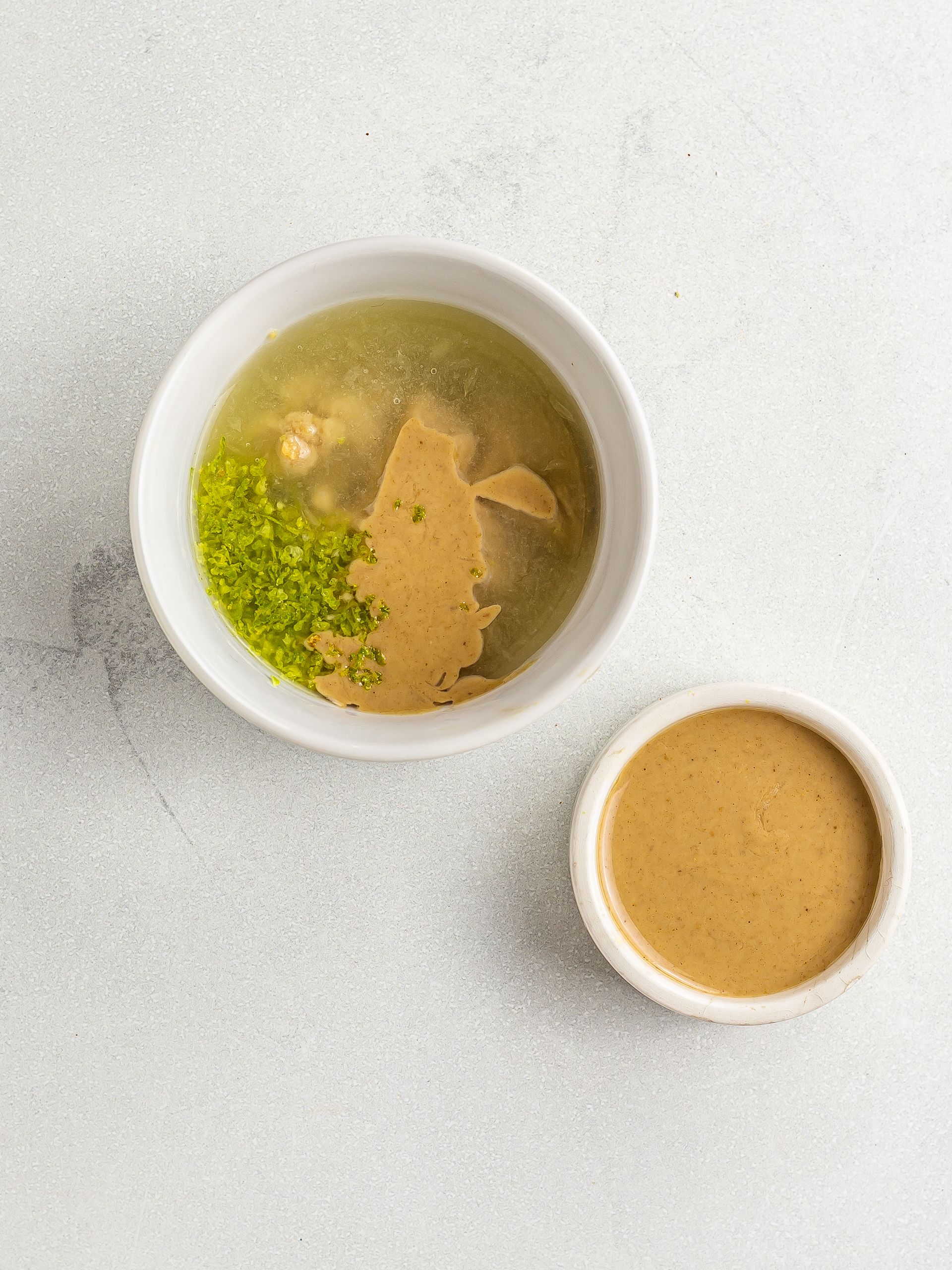 Step 3
Stir the ingredients until they're well combined, and you have a smooth, runny dressing.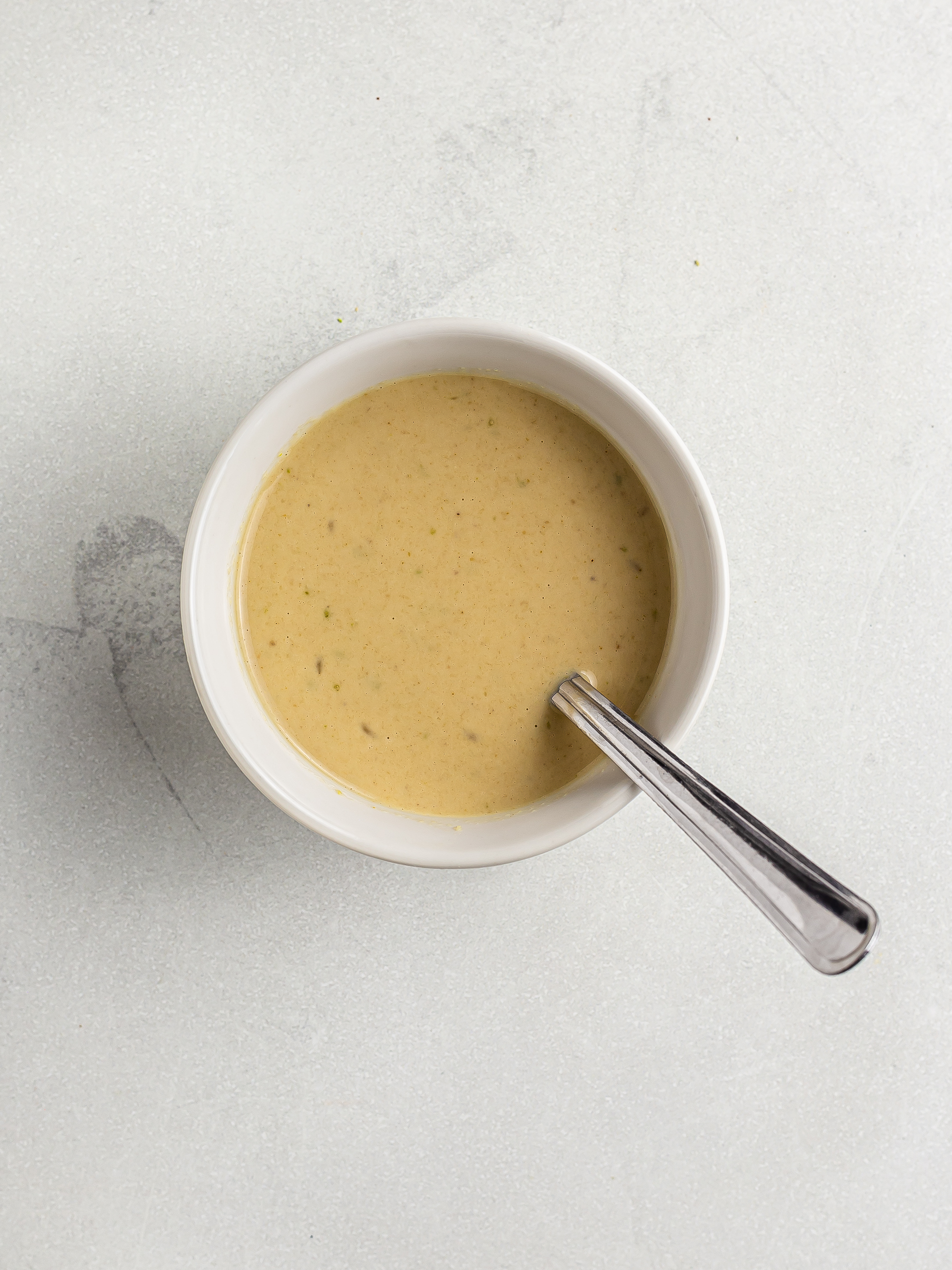 Tips
You can add a pinch of chilli flakes and dried parsley or a teaspoon of soy sauce for extra flavour.

Store the dressing in the fridge in an airtight container or jar for up to a month, as tahini is quite durable when refregerated.