For today's recipe, we want to show you how to make delicious gluten-free and vegan "mochi" waffles using Japanese glutinous rice flour, aka mochiko.
Mochigomeko (もち米粉), or mochiko for short, is a type of flour made from Japanese ground cooked glutinous rice, called mochigome (もち米).
Mochiko flour is traditionally used to make mochi, small Japanese rice cakes, but today we'll use it to make a tasty waffle batter mix instead.
Waffles made with mochiko flour have a completely different feel and texture than classic waffles.
Regular waffles are fluffy and spongy, while these Japanese mochi waffles are lightly crispy outside but incredibly soft and gluey inside.
That's because glutinous rice flour turns very sticky and gummy when cooked. Nonetheless, it's surprisingly delicious and moreish!
You can find mochiko flour at your local Asian food store or online. Make sure you buy glutinous rice flour and not regular rice flour. The two can be easily confused as they look the same but yield completely different results.
So, get your waffle machine warm and have fun preparing these easy mochi waffles. Once ready, we recommend topping them with our matcha sorbet for a delicious Japanese finish.
And if you liked these waffles with mochiko, check out our other Japanese mochi recipes, like our ube mochi, chilli chocolate mochi, or peanut butter mochi balls.
Ingredients
| | |
| --- | --- |
| Glutinous Rice Flour (Mochiko) | 250 g |
| Baking Powder | 2 tsp |
| Coconut Milk Drink | 260 mL |
| Maple Syrup | 40 mL |
| Vegetable Oil | 40 mL |
Step 1
Mix glutinous rice flour (mochiko) with baking powder and a pinch of salt in a bowl.
Then, tip in the milk, maple syrup, vegetable oil, and whisk well until incorporated.
You should have a smooth and pourable waffle batter.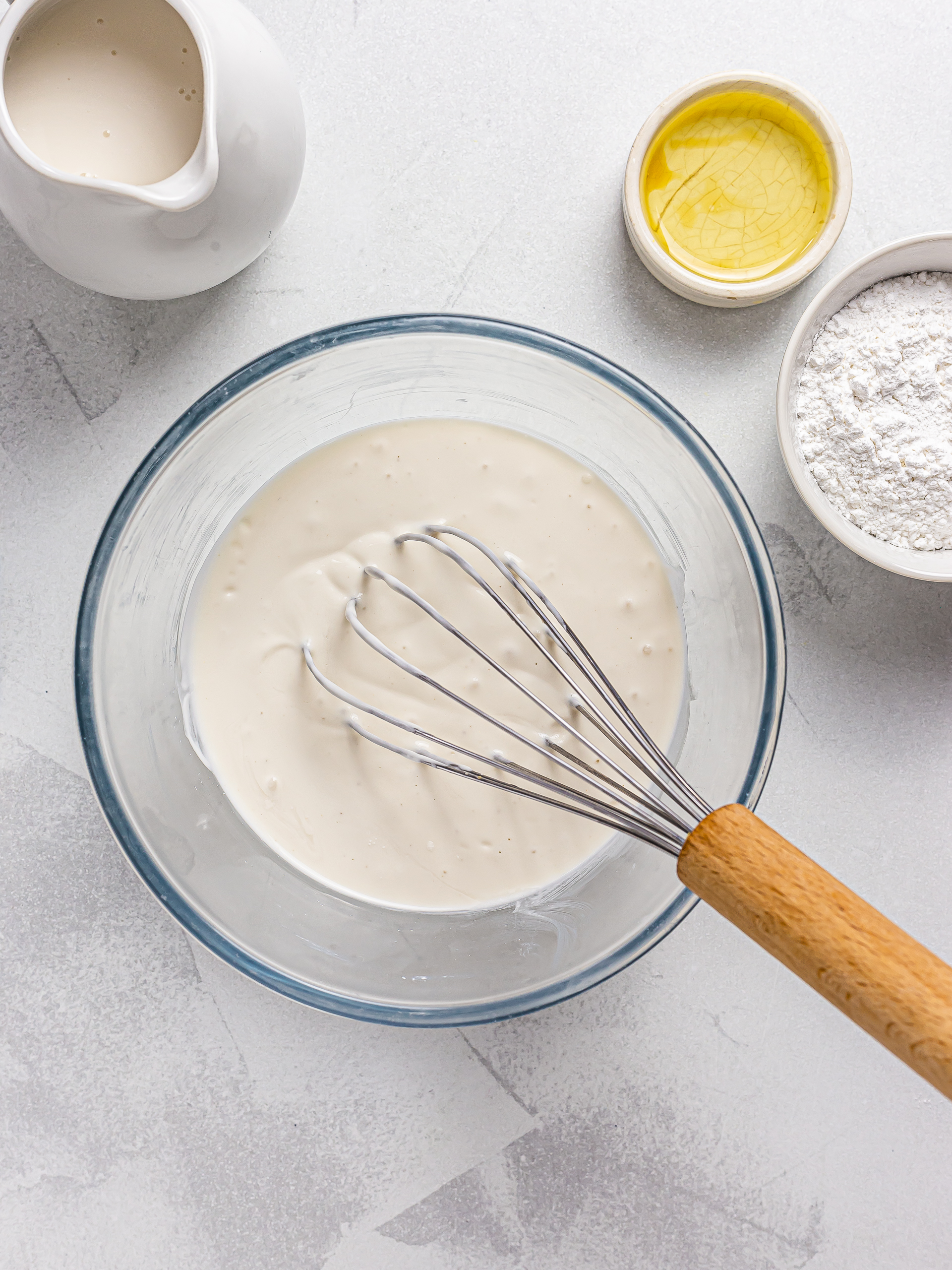 Step 2
Heat your waffle machine to the max and thoroughly grease the griddles with vegetable oil.
Now, pour enough mochiko batter to fill all the griddle grooves and level it with a spatula.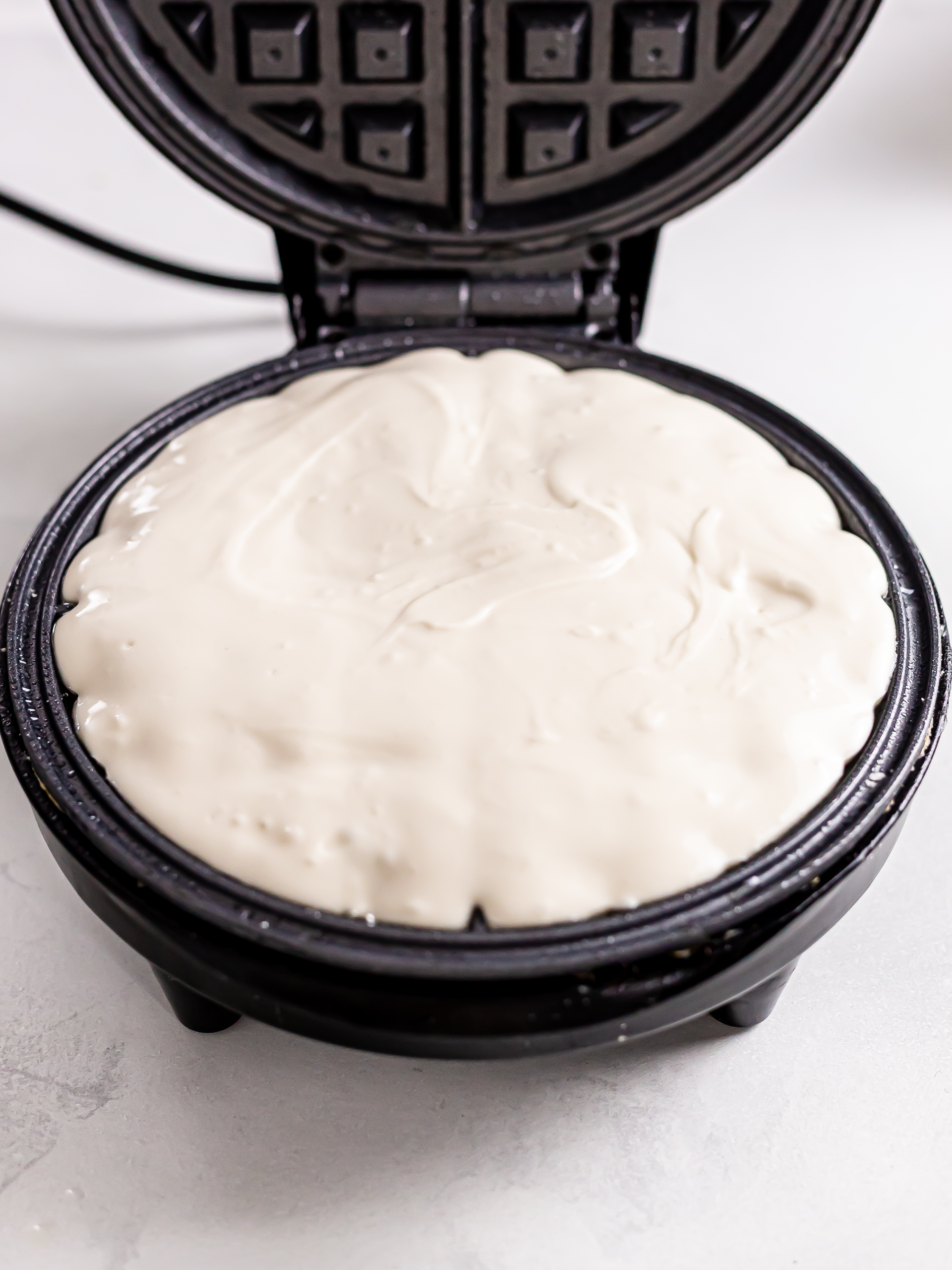 Step 3
Close the machine lid and cook the mochi waffle until lightly golden.
We have a 20cm (8 inches) machine, and we cooked our waffles for about 6-7 minutes.
But you can cook them for more or less, depending on your machine.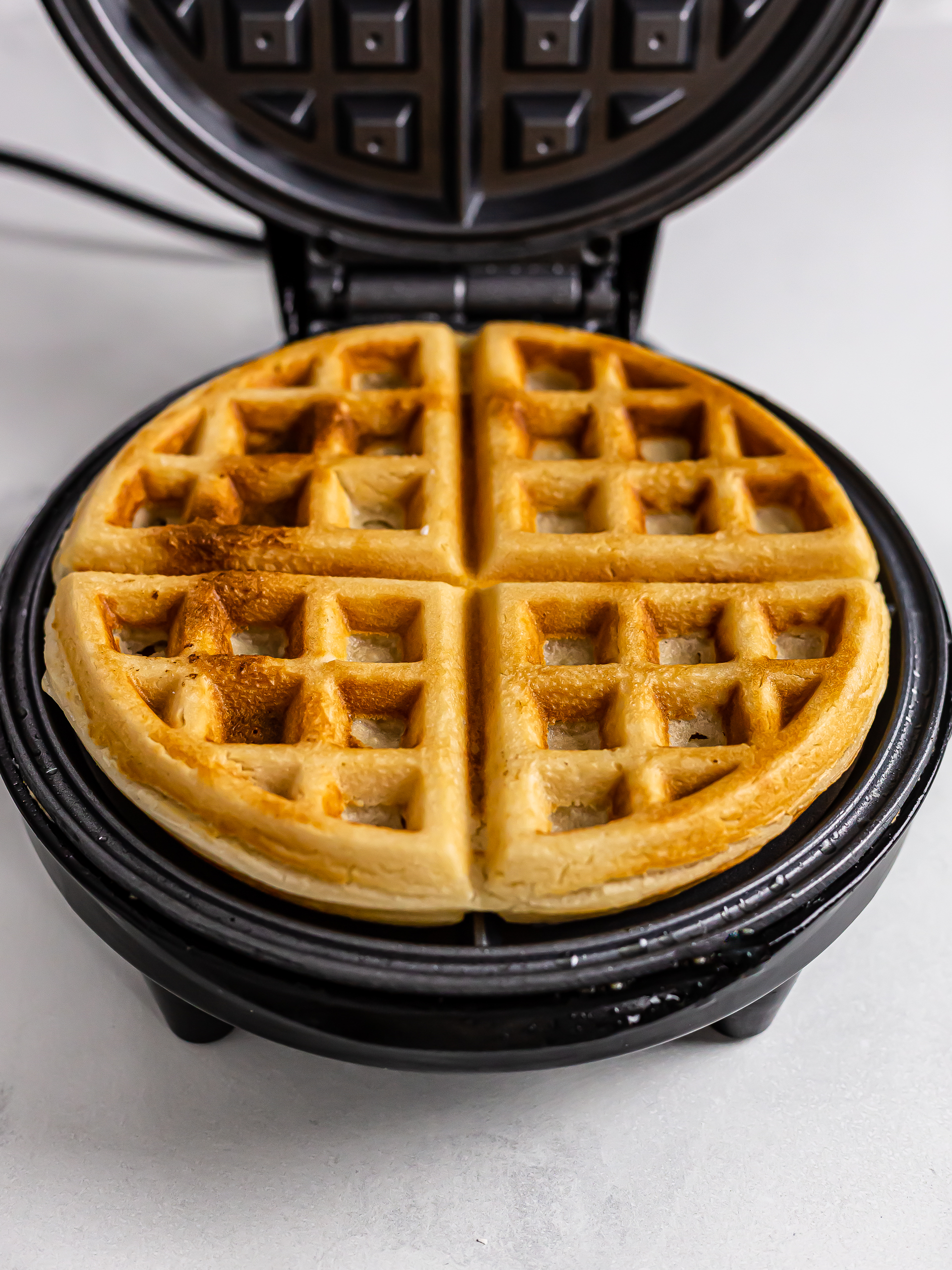 Step 4
Once cooked, carefully remove the waffles with a spatula and place them on a rack.
You can optionally keep them warm in the oven at 160°C (320°F).
Repeat steps 2 and 3 until you have used all the mochiko batter, and finally, serve your vegan mochi waffles with your favourite toppings.
We topped ours with a scoop of our sugar-free matcha avocado sorbet, fresh berries, and a drizzle of melted dark chocolate.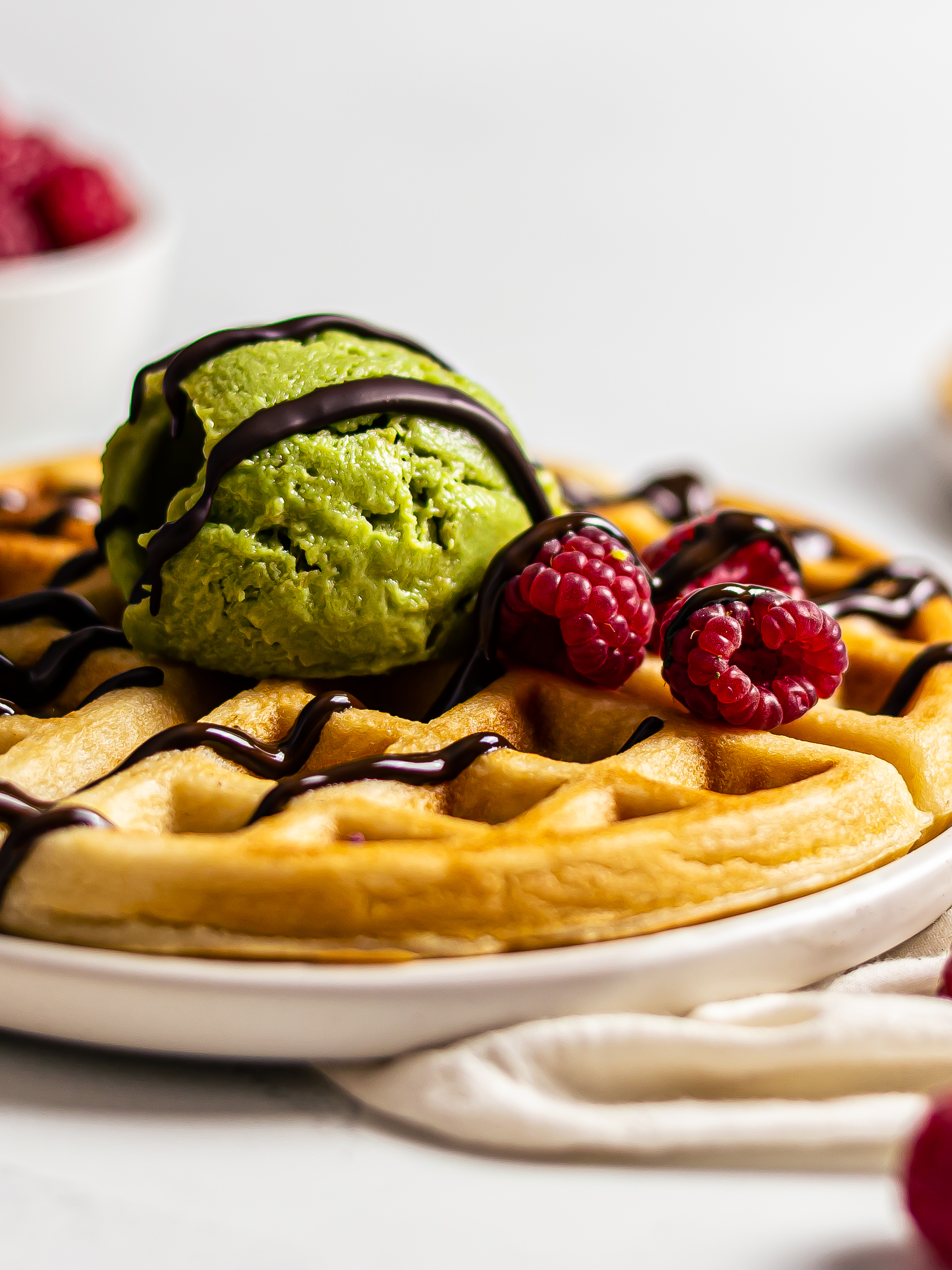 Tips
You can freeze any leftovers in a freezer-safe bag or container, separating each mochi waffle with some baking paper if you are stacking them. The waffles will keep up to 3 months. To serve, reheat the frozen waffles in the toaster, waffle machine or oven.