This sugar-free blueberry jam will surely become your new favourite and you'll never go back to store-bought or sugared-jams. It's perfect for spreading over toasted bread or as a topping for oatmeal. You can also use it for preparing desserts like cheesecakes, pies, or our gluten free crepes.
Made without white sugar, artificial sweetener or pectin, this healthy jam recipe is vegan and paleo, made with just three raw ingredients:
Blueberries, a low-sugar fruit which is high in antioxidants

Flaxseeds, a concentrate of nutrients like omega-3 fats, fibres, and proteins. They substitute pectin and sugar as they have a natural thickening power when mixed with water.

Maple, a natural sweetener that also provides minerals and antioxidants.
Thanks to these natural ingredients, our recipe is low in sugars - less than 5% per serving- and rich in health-boosting ingredients like no others out there.
For more ways to prepare sugar-free jams, check out this strawberry jam with starch and this blackberry jam with chia seeds.
Our mission at Foodaciously is to make your favourite recipes healthier and allergen-free. Did you know you could get two recipes like this sent right to your inbox every week? Just subscribe here and you'll also get a free ebook!
Ingredients
| | |
| --- | --- |
| Blueberries | 150 g |
| Water | 50 mL |
| Maple Syrup | 10 g |
| Ground Flaxseeds | 15 g |
| Lemon Juice | 10 mL |
Step 1
In a deep pan add blueberries, water, and maple syrup.
Simmer at medium heat for about 15 minutes or until the berries have softened.
Then mash them with the back of a spoon or with a potato masher to release their juice.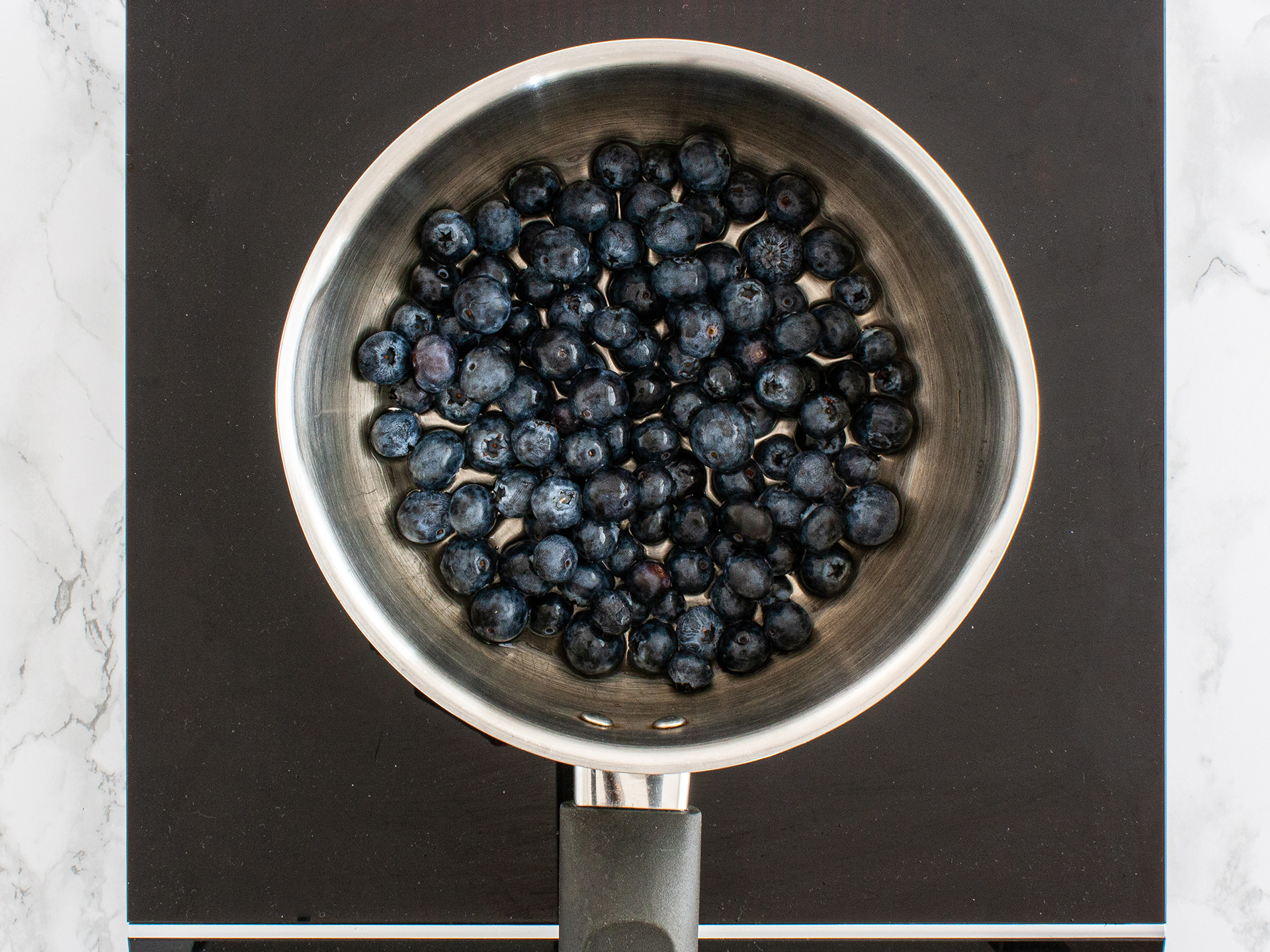 Step 2
Stir in the flaxseeds and lemon juice and cook the jam for further 3 minutes and then remove from the heat.
The flaxseeds will absorb the fruit juice and make the jam dense.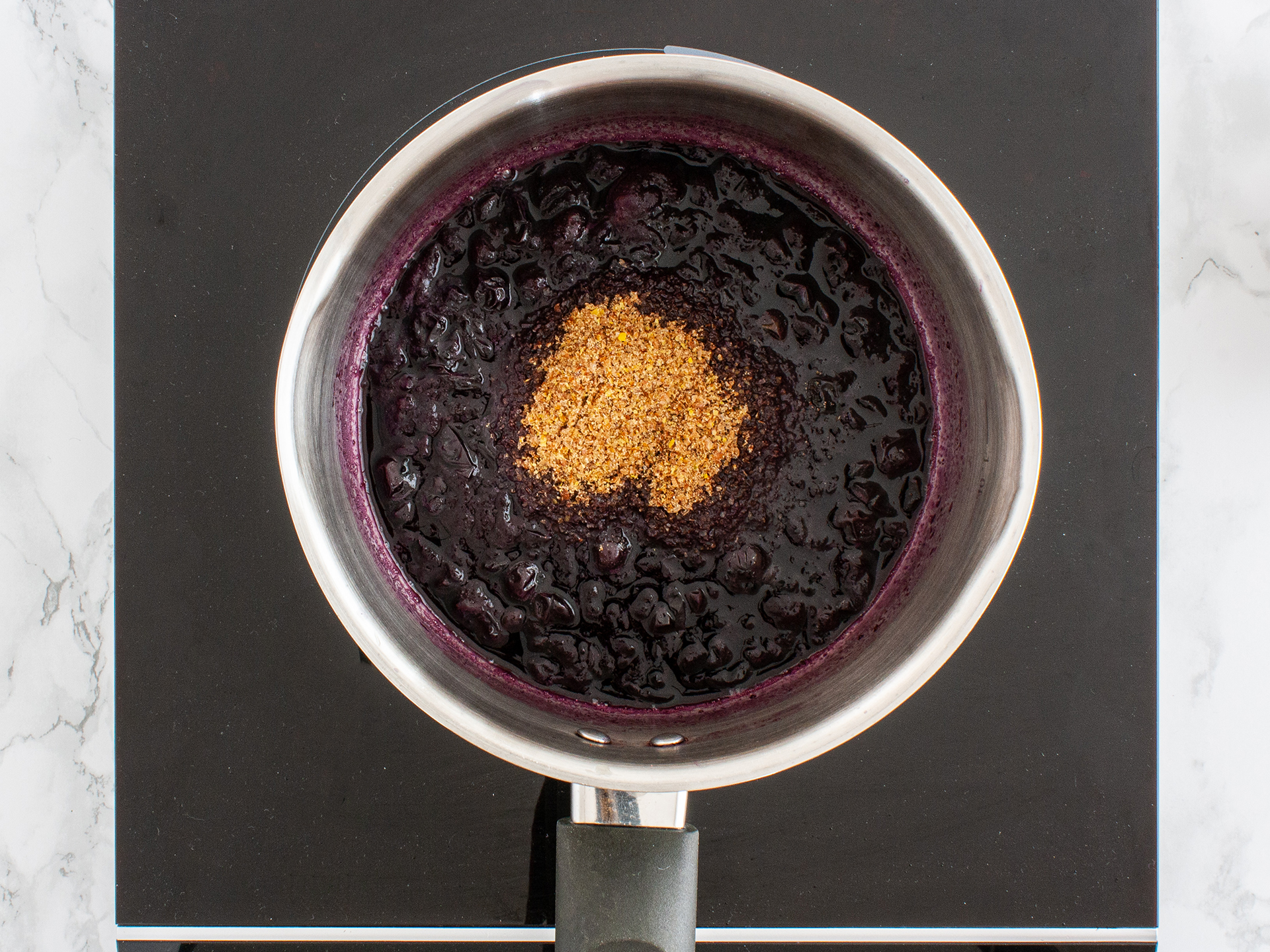 Step 3
Now, transfer the hot jam into a sterilised jar, seal, and keep upside down for 5 minutes before storing it away to remove excess air in the jar.
Store the jam in the fridge and remember that it will get thicker as it cools down.
Enjoy your homemade sugar free blueberry jam!
Tips
Instead of maple, you can use honey or agave syrup.

You can stir in chia seeds or more flaxseeds for a thicker consistency.

To learn more how to sterilise jam jars check out our tips in this strawberry jam recipe.

As this jam is sugar-free, it won't last as long as the sugared ones, so we recommend you store it for up to 2 months and consume it within two weeks after opening.